A Scar that Exposed My Worth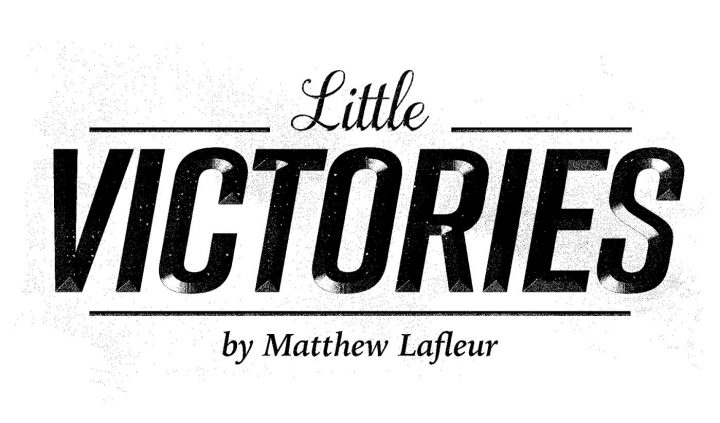 Before I knew it, I was face down on the tiled floor. When I started to fall forward, seated in the handicapped-accessible shower, my arms made a last-ditch effort to grab onto the bench. 
This plan failed. Without my arms to impede my crash, my forehead smacked the floor of the shower.
A little dazed, I hoped that my fall would be more inconvenient than anything else. But as I raised my eyes from the forest green linoleum tiles, I saw an uncomfortably large puddle of deep red blood.
Oh, crap.
My hopes of the fall going unnoticed were quickly dashed when my longtime friend, acting as my personal care attendant for the week, pounded on the door.
"Hey! You OK?" he asked.
"Yeah," I said. I always try to sound OK. Just fine. That way, I don't trouble anybody. But the crimson puddle I couldn't unsee reminded me that I needed help.
It reminded me that I have Friedreich's ataxia (FA).
I just hope I don't miss dinner.
***
After hearing that my wound looked like it needed stitches, I begrudgingly agreed to get it checked out. So I ordered an Uber to take my friend and me to the nearest urgent care center. It was not quite 5 p.m. and the company dinner was at 7.
With any luck, I can make it back for the dinner, and besides a Band-Aid on my forehead, none of the bosses will know about this!
More than shame, I desperately wanted to be invited back for business trips such as this one in Philadelphia for BioNews Services, my new workplace that I've grown to love. Receiving an invitation was an honor, and this trip was an adventure. I've always considered myself a hopeless wanderer, a nomad.
With FA's progression, I am scared to death of losing that essential part of my character. I hate the thought of being confined to my small town in Louisiana.
I didn't want the bosses to think of me as a liability.
But my plan was going smoothly so far. I put on fresh clothes, held a formerly white hotel towel against my bleeding scalp, and made it to the hotel elevator that would take me to the level where a car would be waiting. So far, none of the bosses had seen me, so I wasn't worried about being left out of office trips!
So far, so good. I felt a drop of blood trickle down my forehead. I moved the towel to wipe the drop as the elevator dinged. The door slid open, and someone entered the elevator. The CEO of BioNews Services stared as I pressed a bloodied towel to my head.
"Oh, crap!" I said when I saw him, though I didn't use the word "crap."
***
As the doctor finished sewing up my head, I asked my friend to take a picture of what the wound looked like now. Then we called an Uber to take us back to the hotel.
Along the way, I considered my options. It was only a few minutes after 7 p.m., so I could definitely make it to the dinner at the hotel. On the other hand, did I really want everyone to stare at me and my bandaged forehead in a glazed look of pity? That thought made me want to go straight to my room.
Then I received a text from the CEO. "What's going on now?"
"About 10 minutes until we're back at the hotel. Thanks for checking in," I replied.
I got a reply a few seconds later. "I'll meet you in the front."
I don't know why the CEO left his place at the head of the table of about 20 people. I don't know why the employees clapped for me as we entered the room.
Feeling worthwhile is not always easy. If you're like me, it's easy to see your faults as impossible for anyone to ignore.
Maybe, I thought, surrounded by my amazing co-workers at BioNews Services, the only one who can't ignore my faults is me.
That's an area I can work on, whether or not another work trip is in my future.
I hope that you surround yourself with people who remind you that you are important. That way, when unexpected catastrophes happen, you realize that you're not worthless.
So yes, I fell in the shower of the hotel room in Philadelphia.
But then I got up.
Want to read more about my trip, including the names and stories of some of my awesome co-workers? Check out next week's column.
***
Friedreich's Ataxia News is strictly a news and information website about the disease. It does not provide medical advice, diagnosis or treatment. This content is not intended to be a substitute for professional medical advice, diagnosis, or treatment. Always seek the advice of your physician or another qualified health provider with any questions you may have regarding a medical condition. Never disregard professional medical advice or delay in seeking it because of something you have read on this website.