Because Saying 'No, I Won't' Just Isn't My Style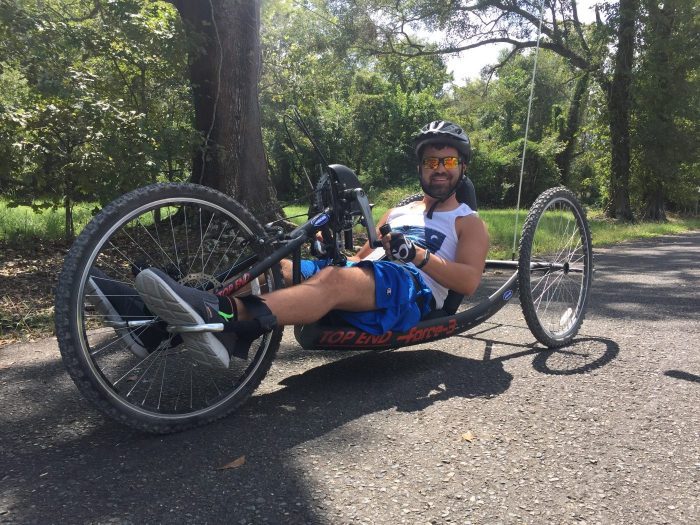 They couldn't understand why I wouldn't try, and my absolute refusal surprised me, too. Downtown Los Angeles in 2005 was unfamiliar to me, in a good way. It was a combination of sunshine and sea breeze, and the heat was crisp and enjoyable, unlike the sweaty humidity of Louisiana.
My summer vacation felt like a new adventure. I was exploring a new city with unfamiliar sights, sounds, and smells. Knowing that every turn brought us something new and unexpected exhilarated me. I felt unstoppable.
Then I saw the building we were headed to. I was suddenly adamant, refusing to go forward. "Nope," I said. "I'm not doing that."
We stopped before a modern, yellow building with a bright-blue roof and trim. The sign out front read, "Segway City Tours."
My friends were surprised at my staunch denial to even try. They shrugged and moved on. I soon forgot about that snag, and the rest of the day in LA was incredible.
It wasn't until much later that I was able to reflect and process it: I liked to think of myself as an adventurous person who's up for anything, so why did I suddenly and strongly refuse to try something new (namely a Segway)?
***
At 19 years old, I was slowly conforming to the idea of relying on a wheelchair for ease. It was over a year ago when I finally acknowledged my need for a walking aid, in my case, a wheelchair for traversing the college campus, but one I refused to use any other time. When I returned from class to my apartment, I left the wheelchair and got around by relying on walls, friends, or any other supports I could find.
I couldn't ignore the symptoms of Friedreich's ataxia by this time.
Planning for the aforementioned summer vacation of 2005, I strongly considered not bringing my wheelchair. I changed my mind at the last minute and packed it in the truck for our long road trip. I'd like to say I did so out of self-awareness and acknowledging how difficult it would be on my friends if I depended solely on them as my walking aids, but that wouldn't be honest. I almost refused to bring a wheelchair only because I am "Headstrong."
I am slowly realizing that when I adamantly refuse an activity, whether bringing a wheelchair on a road trip or trying to maneuver a Segway, it's based on … fear. The progression of FA makes two lists in my head: things I can do versus things I cannot. It scares me that the first list keeps getting shorter and the second list keeps growing. The reason I didn't want a wheelchair and didn't want to try a Segway was that I didn't want to add to the list of things I cannot do — going on a vacation without a walking aid or being able to ride a Segway.
As I get older, in a way I hope I am reestablishing my adventurous spirit. Fear is not a valid excuse for me. And not for you either, reader.
***
I will never know if I am or would've been able to ride a Segway. And that is a missed opportunity that I regret.
I see a lot of my friends with FA posting pictures, videos, and stories on social media of them doing indoor rock climbing.
I'm in.
Doing this is going to be incredibly difficult for me. I cannot depend on the use of my legs, except to maybe hold a position as my arms do the climbing. There is a very real chance that in my progressed state, I will leave the wall, frustrated, and unable to climb.
And there will be one more thing to add to my list of things I cannot do.
I'm not afraid of that, though.
I have no established plan to go indoor rock climbing, but I promise to you, reader, I will go this year. It will be nerve-wracking. I will make a follow-up post, outlining my success or my failure. And in either outcome, I will be OK and look forward to the next challenge.
Bring it on.
***
Friedreich's Ataxia News is strictly a news and information website about the disease. It does not provide medical advice, diagnosis or treatment. This content is not intended to be a substitute for professional medical advice, diagnosis, or treatment. Always seek the advice of your physician or another qualified health provider with any questions you may have regarding a medical condition. Never disregard professional medical advice or delay in seeking it because of something you have read on this website.