Learning to Accept My Progression and Grandma's Gift of a Wheelchair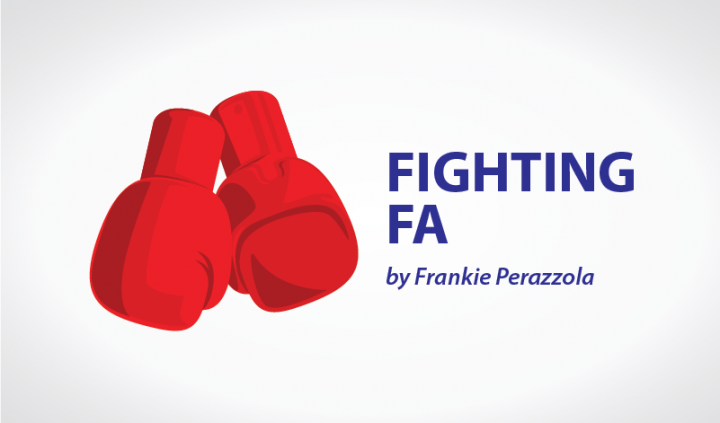 It was a beautiful, sunny day in Southern California, and I was out with my mom and my grandma. We usually get lunch in town and hang out for a while afterward. Shopping, running errands, or visiting someone at their house — whatever we do, I love our time together. At lunch, we discussed my birthday in August and our upcoming family vacation to Italy. The topics of potential birthday gifts and assistive devices came up, and we talked about what I would be bringing on our trip.
"Francesca, we've spoken about getting you a new wheelchair for months. I thought you were on top of it?" my grandma said. Her words hit me right in the stomach, and my lip began to quiver. Soon my shorts were wet from the tears falling onto my lap. I struggled to reply: "Nonna, I'm not ready to accept a wheelchair from my grandma. I'm sorry. It's a lot for me right now." Then, the hysterical crying kicked in.
I didn't understand why I was so emotional, why I sobbed so hard that I couldn't catch my breath. I've never previously had a breakdown like that in public. My family and I have discussed my getting a new chair or scooter since we booked our trip last year. I hadn't cried or even thought about it — so why now?
I realized that I hadn't expected to ask my grandmother for a wheelchair. I hadn't said it aloud to her. And I think that I underestimated the depth and seriousness of my situation. I hadn't known that this kind of stuff could get to me anymore. I believed that I had accepted the wheelchair aspect because I use one already. However, using my chair for events and outings that require a lot of walking was a nice option — but now it's a necessity.
My first wheelchair was given to me by my friend, Chelsie Hill. Her boyfriend, Jay, who happens to work for a wheelchair company, took my measurements and adapted the chair perfectly for me. I received a customized wheelchair and a sense of comfort in knowing that I had a chair if I needed it. I didn't think my progression would be so fast — but now I need it more than ever.
Recognizing that I now need a wheelchair for more than attending events is hard for me to grasp. I'm finally getting a taste of what it's like to have a slowly progressive disease — at least, the physical aspect. My realization that I could not take this vacation without the use of a chair hit me harder than I had expected. For as long as I can remember, my family has dreamed about visiting our motherland, Italy. But I hadn't imagined that I would be disabled and require so much help while on our dream vacation.
I'm still feeling a little emotionally "hungover" following the conversation with my grandma. As I type these words, I'm fighting back the tears and feeling drained, but I know that I'll feel better in a few days. I need some time alone to reflect on my thoughts and recharge. And write. If you have stuck with me to the end of this column, thank you for reading and allowing me to vent. Thank you for your time and willingness to understand me. I appreciate you.
***
Friedreich's Ataxia News is strictly a news and information website about the disease. It does not provide medical advice, diagnosis or treatment. This content is not intended to be a substitute for professional medical advice, diagnosis, or treatment. Always seek the advice of your physician or another qualified health provider with any questions you may have regarding a medical condition. Never disregard professional medical advice or delay in seeking it because of something you have read on this website.