Planning for My Unpredictable Future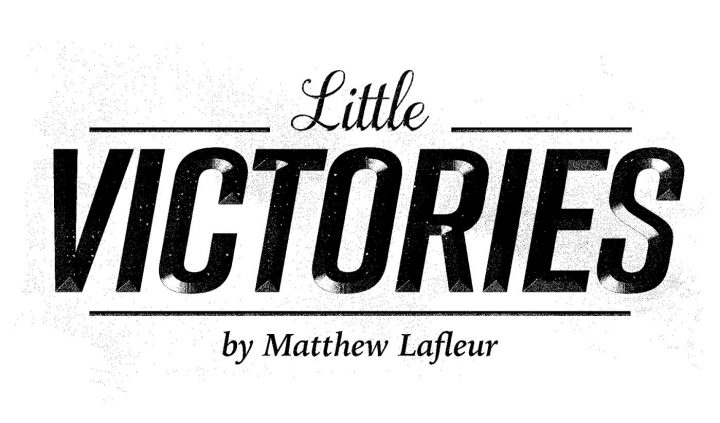 "I can't believe we found this," I said to my friend Jennifer, holding the manila folder against my lap. "Do you think we should open it?"
The sun shone brightly this spring day in 2010, but neither Jen nor I could see it. We were working at our grad school assistantships in the completely enclosed counselor education office. Our three main professors each had an office connected to the main office, where we answered the phone and did basic office work.
That day, all of our professors were gone, each at separate meetings. Jen and I were left alone in the office. We found a note on top of our desk, giving us our task for the day:
Please go through all old papers stored in the front desk and move all papers before last year into the storage cabinets in the back room.
A few hours later, we were almost done. Most of the papers we discovered were stale, and not worth a second glance.
But then we found a manila folder labeled "Application Interviews–Fall 2008."
That was the year Jen and I applied and were accepted into this counseling program.  
The folder was filled with the professors' notes from our interviews.
We only pretended to be noble and hesitant before we dug out the notes from our own interviews.
Reading about the interview from a perspective other than mine was … pretty jarring. Breaking out of my own memory and looking at an event from another's viewpoint is honestly scary, yet so necessary.
The question typed on the bottom of the sheet — "What are your plans for the future?" — stood out to me because of what the professor had penned underneath: "Unclear goals. May need to schedule a follow-up interview."
That follow-up interview never happened. For whatever reason, probably time constraints, I was accepted to the graduate program anyway.
That day, I faced a truth about myself anew, something I'd always known, but wasn't aware that others noticed, too: I avoided making plans for the future. I also realized that sometimes this is less of a quirk and more of a problem. It almost cost me my admission to grad school. I closed the manila folder, put it back on my lap, and whirred my power wheelchair into the next room to set the folder in the storage closet.
*****
I was a pretty imaginative child. I've written about getting lost in my fantasies before. When asked the classic childhood question of what I wanted to be when I grew up, I typically answered with some kind of big shot. I wanted to be an actor or a reckless stunt double. Sometimes I wanted to be a secret agent or a spy. I even toyed with the idea of being a famous singer or guitar player, although I never learned how to do either.
Then Friedreich's ataxia (FA) reared its ugly head, and suddenly my plans for the future seemed impossible. FA was the rock thrown at that stained-glass image of my future. I wasn't ready to look at the shards, to accept the alternate future — one of someone with a disability — when I was in high school.
As the notes on my interview suggested, maybe I still struggle with it. Setting a goal in life is not easy for me. I am used to unexpected issues that prevent me from finding my destination. I am riding a cable car that is slowly coming off the tracks.
In a way, I am proud of this. I see it as adaptation — living in the present regardless of the future. But, as it is with most things, if taken to the extreme, it becomes a problem.
There needs to be a balance between valuing the present and planning for the future. I know and understand that, but I don't always strike that balance.
My future has to be planned around FA, like a tree growing around a lamppost. The tree adapts to its surroundings, but it still grows.
So, although the future is sometimes scary, keep growing. I promise I will, too.
***
Friedreich's Ataxia News is strictly a news and information website about the disease. It does not provide medical advice, diagnosis or treatment. This content is not intended to be a substitute for professional medical advice, diagnosis, or treatment. Always seek the advice of your physician or another qualified health provider with any questions you may have regarding a medical condition. Never disregard professional medical advice or delay in seeking it because of something you have read on this website.