Reconciling with My Past, My Self, My Dream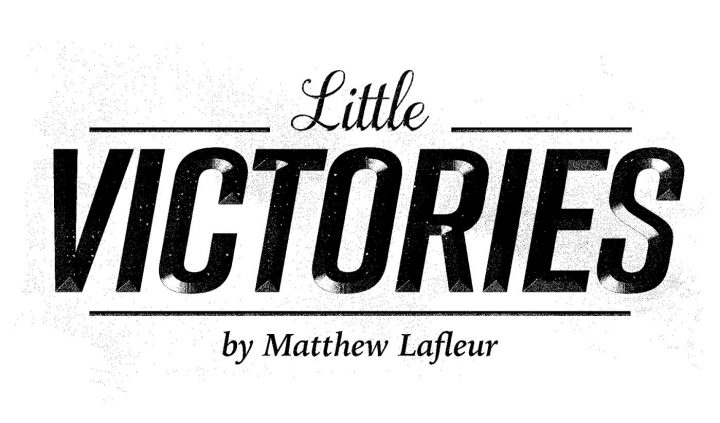 I've been thinking a lot about identity lately. Who am I to myself? To others? Is Friedreich's ataxia fundamental to who I am? Would I still be me without that rare diagnosis?
Maybe I can only find those answers by reconciling with my past.
That might have been why I agreed to this trip, I thought glumly. Or maybe I hoped to gain the respect of my two cousins who'd invited me. I want to be a tough guy, not one made weak by FA.
I was waiting on the muddy shore of a bayou on the edge of town for my cousins to take me camping. We were bringing no tents and no bags — only the clothes we were wearing. 
The choppy waves pattered the small boat on this surprisingly blustery early summer day. That motorboat would take us to the camping spot, only accessible from the water. 
My cousins asked me some final questions before we took off. 
"Are your clothes OK? If you feel cold, we can grab a jacket for you." 
"No, I'm fine," I lied. I was a little chilly, but figured it would warm up; Louisiana summers are not known for cool evenings, after all.
We sped off in the boat, and my nervousness kicked in. I should have asked for a jacket. Can I even do this? Maybe I should have stayed home.
Self-doubt is common with FA.
The sounds of nature grew louder the farther down the bayou we went. With a nervous lump in my stomach, I figured this must be what it feels like to be a newly departed soul, ferried down the River Styx.
Soon, the bayou made a sharp curve, and the uninterrupted wilderness gave way to colossal houses dotting the shore, about seven in all. The first three-story mansion had four amusement park slides jutting from the roof. I thought, 4-year-old Matt would have loved this.
Charon — I mean, one of my cousins — saw me staring, and said the house belonged to a local doctor. I was amazed that there was a ridiculously nice neighborhood unknown to me in the middle of the thick, swampy wilderness.
We moored at the dock before one of the houses, next to several other boats. One of my cousins told me we were going to make a pit stop here, at my family's "camp."
I didn't even know this place existed.
We entered the house to find some of my large extended family. A handful of my cousins, aunts, and uncles were eating, talking, and laughing. In the middle of everyone sat my grandma and grandpa, laughing the loudest.
My grandfather died over six years ago.
That should've made me aware this wasn't real, but I was engrossed. I was happy to see my Poppa, to see everyone there. 
A group of children entered the room. One of the 4-year-olds looked familiar. I recognized his big brown eyes and light brown bowl cut, streaked with natural golden highlights from the sun.
Nowadays, my brown hair is almost black, peppered with gray.
I'm not sure what the protocol is when you meet your younger self. All I knew is I wanted to send a message.
"Hey," I said, as I rolled up to him. He wasn't in a wheelchair yet, and wouldn't know the words "Friedreich's ataxia" for another decade. He didn't recognize the man in the wheelchair before him. He didn't say anything, just faced me with a confused look.
What can I tell him that would matter? Why is this so hard?
"Matt, I want you to remember something," I said obtusely. "You are stronger than you think. You're gonna feel broken-hearted and all alone sometimes in the future. But no matter what, don't give up hope. You're a smart, awkward, headstrong, dorky, soft-hearted kid. Don't hide that. Don't try to fit in with everyone else at the cost of losing those traits. Those traits are your strengths."
He just kept staring at me in his dreamy, not-totally-present way — no nod, nor any acknowledgment that what I said even registered with him.
Do I really do this? It's aggravating.
***
I opened my eyes to Zeego, resting his head and front paws on the pillow next to mine.
As I lay in bed, I wondered if I were any closer to reconciling my identity with that of the past. What would my cousins think of me these days? My grandfather? My 5-year-old self?
I don't know.
Zeego let out a heavy sigh, and I dried my eyes and got up, ready to face the day.
***
Friedreich's Ataxia News is strictly a news and information website about the disease. It does not provide medical advice, diagnosis or treatment. This content is not intended to be a substitute for professional medical advice, diagnosis, or treatment. Always seek the advice of your physician or another qualified health provider with any questions you may have regarding a medical condition. Never disregard professional medical advice or delay in seeking it because of something you have read on this website.The opinions expressed in this column are not those of Friedreich's Ataxia News or its parent company, BioNews Services, and are intended to spark discussion about issues pertaining to Friedreich's ataxia.