The Zeego Tales: Graduating Puppy College and Coming Home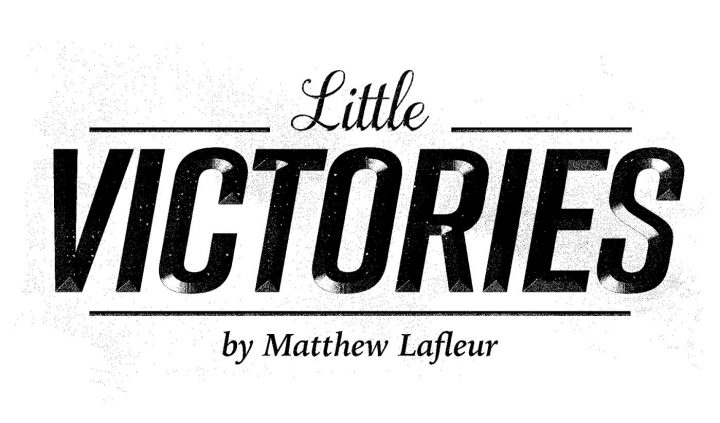 "The Zeego Tales" track the wonders of my new life with my service dog, Zeego. Read the first installment here.
My dad pushed me up the ramp and to the center of the stage when they announced my name. I was before hundreds of people and about 100 dogs that were lying at the feet of some of the audience members.
Far from being pets, the dogs in attendance were all under 2 1/2 years old and trained to be service dogs by Canine Companions for Independence (CCI).
We were at the CCI graduation ceremony for the organization's Southeast Region, held in a conference building at SeaWorld, Orlando. The overworked air conditioners made the air feel refreshingly cool.
However, the freshness of the room was not on my mind as I sat in my wheelchair on the stage and looked out at the faces gazing up at me while trying to decide if I should wave to the crowd.
Since I am no debutante, I didn't.
"Matthew Lafleur has been matched with Zeego," I heard through the speakers. I locked my gaze onto the white Lab with specks of gold being led onto the stage by Lois and Jeanie, Zeego's puppy raisers.
As their title indicates, these two women shared the task of raising Zeego for most of his adolescent puppy years — they traveled with him, played with him, and helped him to remember the commands he had learned. (More on Zeego's amazing origin story in a future column.)
The generous care of these two women from different cities was evident in their eyes that glistened with pride as they led Zeego onto the stage. In a tender moment, each of them embraced me and then handed me the leash.
And just like that, I had a service dog.
***
"Are you ready to go?" my dad asked, before helping me load into the van. When I was securely strapped into my place on the passenger side, I glanced over my left shoulder at Zeego. He had settled onto the newly bought dog bed we had placed there for the long car ride from Orlando to Louisiana.
My dad seemed eager, almost chipper, to get back home. He and I both knew that he had gone above and beyond what most fathers would do for their 33-year-old children. I couldn't have managed the training facility for the entire two weeks without him.
Friedreich's ataxia constantly reminded me of its presence during our stay. I was often frustrated with my lack of ability, but my dad reminded me that I was capable of taking care of Zeego. I questioned his belief frequently. His tireless support echoed as he prepared for the long drive.
At each of our pit stops, I noticed how people seemed eager to be friendly and accommodating to Zeego. This response contrasted with my usual feeling of being ignored. I thought that I could get used to the positive attention that my dog brings me.
A little after 11 p.m., we pulled into my driveway. Zeego went up the ramp to check out my house.
I hope that he likes overly affectionate people, Cajun accents, and my laissez-faire lifestyle.
Welcome to your forever home, Zeego.
***
Friedreich's Ataxia News is strictly a news and information website about the disease. It does not provide medical advice, diagnosis or treatment. This content is not intended to be a substitute for professional medical advice, diagnosis, or treatment. Always seek the advice of your physician or another qualified health provider with any questions you may have regarding a medical condition. Never disregard professional medical advice or delay in seeking it because of something you have read on this website.