Birthdays Don't Have the Same Meaning Anymore, Thanks to FA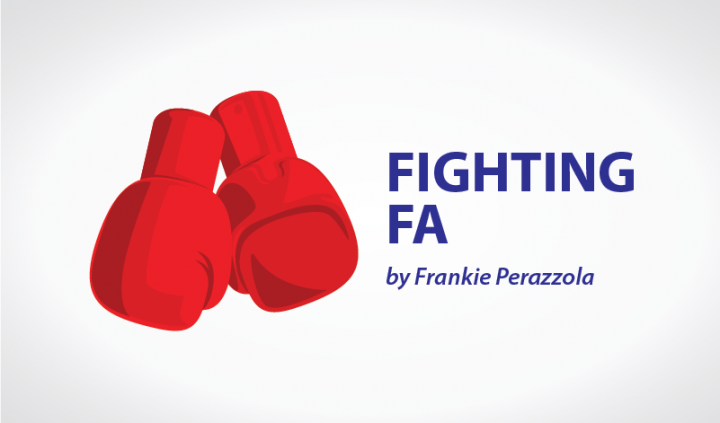 Birthdays used to be so fun for me. Now, though, they are just reminders that this disease is taking over my physicality slowly. While I have a positive attitude most of the time, I can't help but think of my progression on each birthday since my diagnosis three years ago.
Although I'm still mostly in the beginning stages of FA, I can pinpoint the moments when I lost the ability to do some things. For example, I remember the very last time I walked in high heels. The last time I ran, and the last time I played catch. As a 26-year-old, it's hard to accept that I won't be regaining those abilities.
This year has been truly trying for me — more so mentally than physically. I've been going back and forth on whether I want to take anti-anxiety medicine. I've turned into an unmotivated and sad couch potato, and my jobs and weight have been the casualties. I've not been as attentive to my writing or projects I have for work, and I haven't been as dedicated to the gym as I should be. It's OK, though, because at least I can recognize these recent patterns and address them accordingly.
A couple of weeks ago, my family and I took our first vacation together in years. Long story short, my mother's biological father (who died when he was 36 and my mom was 14) was from a small fishing town in Massachusetts. My entire family flew to that town to attend a family reunion and meet some cousins we had never seen before. To say the experience was humbling and heartfelt would be an understatement. We all had the best time, and we couldn't have asked for a better trip.
Now, why am I mentioning this trip? Because being with my family together in a foreign, yet homey-feeling, place caused me to have epiphanies and sudden realizations about my life. It's fitting that I write this on the eve of my 26th birthday because, as I mentioned before, this day is a time of reflection and reminiscing. We were away for almost two weeks, and I didn't need to take time out to rest and relax. We were on the go every day, waking up early for the days' adventures, and I did it with no naps or taking a day to myself.
For the longest time, I had convinced myself that I couldn't maintain a "normal" job or complete multiple strenuous tasks in a single day. But, this trip made me realize that I was totally wrong. As long as I have the proper motivation and I put my financial worries on the backburner, I can still do what I've always imagined myself doing career-wise. It's now easy to say that I used FA somewhat as an excuse to completely give up on my dreams of working in sports, or surrendering my career in general. I know now that I should have used my illness as a catapult toward my aspirations rather than an excuse.
Yes, birthdays are a bit morbid for me when it comes to reminiscing on my physicality — but this year is a bit different. I'm grateful for the continuous blessings in my life and the growth of my thought processes. Grateful for another year around the sun and for the constant support I have from my friends and family. Grateful I can have these epiphanies and share them with others. Most of all, I'm grateful for my rate of progression and the abilities that I still have.
***
Friedreich's Ataxia News is strictly a news and information website about the disease. It does not provide medical advice, diagnosis or treatment. This content is not intended to be a substitute for professional medical advice, diagnosis, or treatment. Always seek the advice of your physician or another qualified health provider with any questions you may have regarding a medical condition. Never disregard professional medical advice or delay in seeking it because of something you have read on this website.