10 Lessons I've Learned from Having FA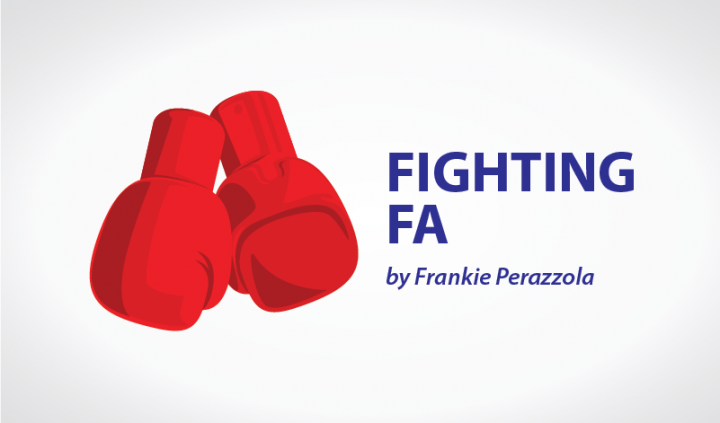 It's funny how cliches about life have started to make sense to me. From my observations of other rare disease communities, I've learned that when we reach a certain level of acceptance about our disease we gain a different understanding of life. When expressing myself, I try to use more descriptive language. I use cliches to describe my emotions as they seem to fit every situation I face.
I post updates on Facebook of my experiences, including the epiphanies I've had. I'm interested in the phenomenon of social media and how updating your friends seems almost obligatory. A recent post about why cliches exist and how they apply to my own life had a large impact, judging by the volume of messages I received.
The response to the post helped me discover who my audience is. I'm often misunderstood. People think they know everything about me because of how much I share. That makes it tricky when trying to write a relatable column or post because my audience is a mix of fellow Friedreich's ataxia (FA) patients, their families, people I have grown up with, and those who are unfamiliar with neuromuscular diseases. I felt that this post gave some insight into my soul.
Following is an extract from the post and the 10 lessons I've learned from having FA:
"Having an incurable disease has taught me priceless lessons in life. I wouldn't trade my diagnosis for the world. It's crazy how I feel like this is my life's purpose."

I am inspired by any activity that involves movement: dancing, sports, running, and even walking.
People with FA are expected to deal with an absolutely heartbreaking illness and carry on as "normal."
People with FA are some of the strongest people I've met.
It's a humbling experience to go from being part of a majority grouping to a minority (those with a disability).
Illness has no preference for age, race, or creed.
We all need help: some with physical needs, some with mental, and some with both.
Your mind is stronger than you think.
Smile and get on with life; there's no time for pity.
You don't have to slow down for anyone. Let others adjust and relearn patience.
Do whatever makes you happy. Everyone is struggling.
You may find this list to be cheesy or corny, but it makes sense to me. I wish it hadn't taken an FA diagnosis for me to appreciate my life. There is only so much we can control, but to have this opportunity for self-reflection and awareness is a beautiful thing.
I know saying I'm thankful for what FA has brought me can be misconstrued. But in the words of my friend and fellow FA warrior, Sean Baumstark, "So as much as I hate it when I fall or when I hurt my wrist or when I can feel people looking at me and probably making fun of me — as much as I hate it — I wouldn't trade it for anything."
***
Friedreich's Ataxia News is strictly a news and information website about the disease. It does not provide medical advice, diagnosis or treatment. This content is not intended to be a substitute for professional medical advice, diagnosis, or treatment. Always seek the advice of your physician or another qualified health provider with any questions you may have regarding a medical condition. Never disregard professional medical advice or delay in seeking it because of something you have read on this website.