Why I Choose to Use a Wheelchair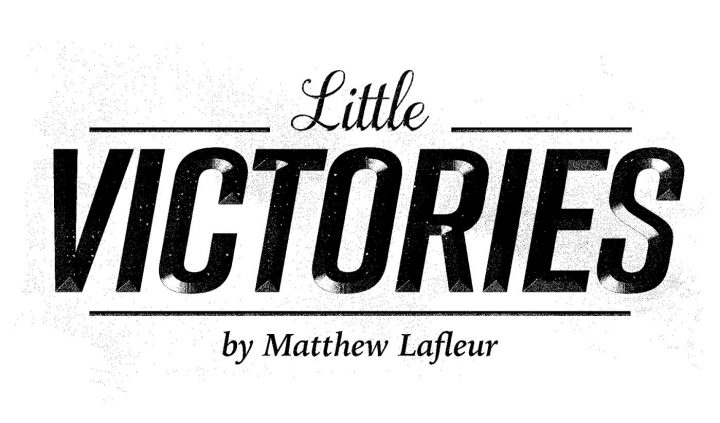 My alarm goes off at 6 a.m. I open my eyes to my service dog, Zeego, who still has his eyes closed. He is definitely not ready to get up yet, but I am. With a hand on my SuperPole for balance, I sit up with my legs hanging off the side of the bed.
"You've got this," I tell myself every morning, as I make the transfer from my bed to my wheelchair. This maneuver is always risky. I could easily end up on the floor, having to call someone for help.
Friedreich's ataxia is not for the faint of heart.
Fortunately, I complete the transfer most of the time. After a heavy slam onto the wheelchair cushion, and leaning into the chair's sturdy back, I can breathe more easily. That transfer is a huge source of tension for me. 
Most days, I conquer it. #LittleVictory
***
While previously I had refused to use a wheelchair, now my day seems to begin after I am sitting securely in one.
As I've written before, my relationship with my wheelchair is complicated.
Because the effects of Friedreich's ataxia on me are subtle over time — more like a rising tide than a flash flood — my capabilities have quietly shifted. I didn't suddenly realize that a wheelchair was necessary. My headstrong teenage self was determined to avoid using a walking aid. I wanted to rely on myself rather than a cane, walker, or wheelchair.
In theory, there's nothing wrong with that mindset. It's almost noble. But it's incomplete. I am learning that my life does not only affect me. I don't live in a vacuum.
Even if refusing a walking aid to rely more on myself is a chivalrous thought, it isn't accurate. 
Instead of depending on a walking aid, I depended on those around me to accommodate me and to help me navigate the world. I thought that relying on them was being more independent than relying on a walking aid.
But rather than being self-reliant, I was being selfish. I thought that refusing a wheelchair made a bold and courageous statement about my own character. Instead, I was focused on myself rather than those around me.
I didn't consider how it felt for my family and friends to see me constantly struggling to keep up, or how they might become stressed about helping me get by. I just assumed that everyone around me would help me.
I am lucky that friends and family always have helped me maneuver life. And they would continue to serve as my wheelchair today if I asked.
I didn't want to use a walking aid because I believed I'd lose autonomy. I only accepted using one when I thought of other people's perspectives. 
But after using a wheelchair for a while, I realized it enhances my autonomy rather than limiting it. I wish I could have always understood that a wheelchair isn't a sign of disability, but a tool to strengthen my independence.
To any FAer considering using any type of medical device, never let it affect your self-worth. Sometimes self-reliance looks like choosing to use a wheelchair.
***
Friedreich's Ataxia News is strictly a news and information website about the disease. It does not provide medical advice, diagnosis or treatment. This content is not intended to be a substitute for professional medical advice, diagnosis, or treatment. Always seek the advice of your physician or another qualified health provider with any questions you may have regarding a medical condition. Never disregard professional medical advice or delay in seeking it because of something you have read on this website.The opinions expressed in this column are not those of Friedreich's Ataxia News or its parent company, BioNews Services, and are intended to spark discussion about issues pertaining to Friedreich's ataxia.