Phase 2 trial to test DMF as Friedreich's ataxia treatment
Dimethyl fumarate already approved in US as medication for MS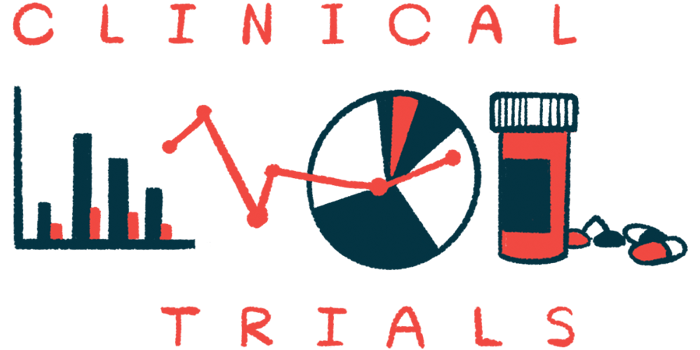 Researchers are conducting a Phase 2 clinical trial to evaluate the safety, efficacy, and molecular effects of dimethyl fumarate (DMF), an approved treatment for multiple sclerosis (MS) and psoriasis, in people with Friedreich's ataxia (FA).
Based on both preclinical research and clinical studies in MS patients, it is thought that DMF's mechanisms might enable it to directly target core processes that are dysregulated in FA — namely low frataxin levels and the dysfunction of mitochondria, cells' energy production centers.
"This is the first study aimed at exploring the ability of DMF, an already available treatment for MS and psoriasis, to correct the biological deficits of [FA]," the researchers wrote.
"Current [FA] therapies cannot halt disease progression, which occurs over time. … The availability of an effective treatment able to halt or slow disease progression may be of immense value as it may help reduce both healthcare and social costs of the disease," the team wrote.
The trial's protocol was described in a report, titled "Rationale and protocol of a double-blind, randomized, placebo-controlled trial to test the efficacy, safety, and tolerability of dimethyl fumarate in Friedreich Ataxia (DMF-FA-201)," recently published in Frontiers in Neuroscience.
Seeking a Friedreich's ataxia treatment to slow disease progression
In FA, mutations in the FXN gene lead to a deficiency in frataxin, a protein important for mitochondrial function. Disrupted energy production in cells causes symptoms such as neuromuscular problems and heart disease.
In the U.S., Skyclarys (omaveloxolone) has been approved as the first — and still only — treatment for Friedreich's ataxia. An approval decision on Skyclarys is pending in the European Union, but to date, there are no FA-specific therapies cleared for European patients, who rely on other medications to control their symptoms.
Given that, "the present trial is of extreme interest for [EU] healthcare providers as no approved therapy for [FA] exists in Europe," the researchers wrote.
Moreover, the team noted that no treatment is available that can target the disease mechanisms of Friedreich's ataxia.
Dimethyl fumarate, known as DMF for short, is an oral anti-inflammatory and antioxidant molecule that's approved in the U.S. and Europe to treat certain forms of MS. It's sold under the brand name Tecfidera, or as generics. DMF also is used to treat psoriasis in Europe under the brand name Skilarence.
Preclinical studies have indicated that the therapy can dose-dependently increase frataxin levels in FA patient cells and mouse FA models, in addition to increasing the synthesis of mitochondria and boosting their function.
Importantly, it also has been found to activate Nrf2, a protein involved in mitochondrial function whose signaling is impaired in FA and which also is targeted by Skyclarys.
The researchers previously found that three months of DMF treatment was associated with an 85.1% increase in FXN activity, as well as gains in markers of mitochondrial function among MS patients using the therapy.
Taken together, the evidence suggests DMF could be of potential benefit for FA patients.
The scientists now are testing that hypothesis in a Phase 2 trial (EudraCT 2021-006274-23), the design of which was described in the recent publication.
Trial of potential Friedreich's ataxia treatment to involve 40 patients
The trial, conducted at a single center in Italy, expects to enroll 40 FA patients, ages 12 and older.
In the first, 12-week core phase, participants are randomly assigned to receive daily oral DMF or a placebo. During the first week, participants in the DMF group take one 120 mg DMF tablet twice daily, for a total daily dose of 240 mg. In subsequent weeks, the dose is increased to two 120 mg tablets twice daily, for a total daily dose of 480 mg. Then, all patients will be treated with DMF for an additional, 12-week extension phase.
The medication used in study will be obtained from Almirall, which markets Skilarence.
The trial's main goal is to evaluate the effect of DMF compared with the placebo on FXN gene activity from the study's start to the end of the core study phase. FXN activity in the extension phase, as well as frataxin levels throughout the trial, will be assessed as secondary goals. The effect of treatment on genes associated with Nrf2 activation and mitochondria-associated genes also will be evaluated.
Secondary clinical goals include changes in heart function, lung function, disease severity, finger dexterity, life quality, and safety.
"Data generated during the study … will be laboratory results, clinical scales, self-reported scales, concomitant treatment, and adverse events," the researchers wrote.