FDA approves omaveloxolone, now Skyclarys, as first FA treatment
Reata sought approval after receiving a petition with more than 74K signatures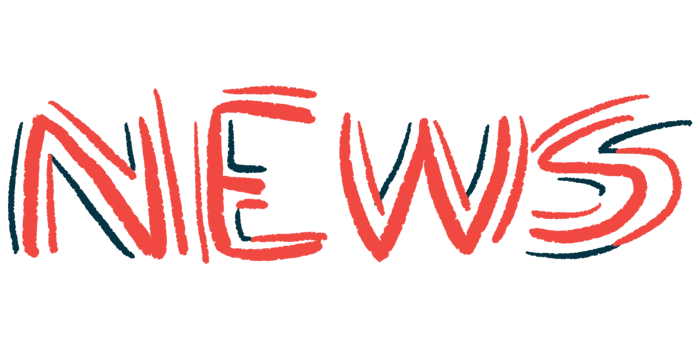 Reata Pharmaceuticals' omaveloxolone has won approval from the U.S. Food and Drug Administration (FDA) for treating Friedreich's ataxia (FA), making it the first-ever therapy for this patient population.
Now branded Skyclarys, the once-daily oral treatment is indicated for treating FA in adults and adolescents ages 16 and older. The recommended dosage is 150 mg, taken in three 50 mg capsules. Reata expects Skyclarys to be available in the second quarter of this year, having completed product manufacturing.
"The approval of Skyclarys, the first therapy specifically indicated for the treatment of Friedreich's ataxia, is an important milestone for patients affected by this disease as well as their families and caregivers," said Warren Huff, Reata's CEO, in a press release. "We look forward to delivering Skyclarys to eligible patients as quickly as possible."
The company announced the launch of an integrated specialty pharmacy and patient services program called REACH — Reata Education, Access, and Care Helpline — to help eligible patients access prescribed Reata medicines. More information about REACH programs can be found by calling 1-844-98-REACH or visiting the program website.
Reata has partnered with an independent specialty pharmacy that specializes in rare disease services that will serve as the exclusive Skyclarys pharmacy.
"The approval of Skyclarys represents an important step forward in the treatment of Friedreich's ataxia, providing physicians with the first disease-specific treatment option approved for patients living with this ultra-rare and progressive disease," said Susan Perlman, MD, professor of neurology at the University of California, Los Angeles.
With the approval, the FDA granted Reata a rare pediatric disease priority review voucher, which can be used for a faster review of a subsequent application of another treatment, or be transferred to another company.
Reata began a rolling application for omaveloxolone early last year and completed it two months later. The FDA had placed the application under priority review and a decision was initially expected in November 2022.
The regulatory submission was backed by data from the two-part MOXIe clinical trial (NCT02255435) of 172 FA patients enrolled at sites in the U.S., Europe, and Australia.
A first dose-finding part of the trial, which involved 69 patients, found that 12 weeks of treatment was associated with improvements in neurological function compared with a placebo, as assessed by the modified Friedreich's Ataxia Rating Scale (mFARS), a standard tool for evaluating FA progression. A 160 mg daily oral dose led to best clinical gains.
In its second part, 103 FA patients were randomly assigned to receive 150 mg daily omaveloxolone or a placebo for about a year.
The main goal was to evaluate changes in mFARS scores after nearly a year. That goal was met, with those using omaveloxolone seeing a significant 2.41 point mFARS score reduction (improvement) relative to the placebo group. The patients treated with omaveloxolone also showed other signs of clinical improvements.
Omaveloxolone's path to approval
Omaveloxolone works by activating a protein called Nrf2 that boosts the activity of mitochondria, the cellular energy production centers that are impaired in FA.
Safety findings indicated the treatment was well tolerated, with the most common side effects including headache, nausea, fatigue, diarrhea, and abdominal pain. Reversible increases in liver enzymes also were associated with omaveloxolone.
The FDA said initially that MOXIe's results weren't robust enough to warrant regulatory approval and that more data were needed.
The Friedreich's Ataxia Research Alliance (FARA) submitted a petition urging Reata to seek the treatment's approval and for the FDA to consider its merit, given the urgent, unmet need for treatments. The petition was signed by more than 74,000 people over about two weeks.
After meeting with the FDA, Reata announced it would seek standard approval of the therapy and had no plans for another trial.
The FDA raised additional concerns about the treatment's effectiveness during a mid-cycle communications meeting after the application was submitted, but no safety issues were noted.
In response, Reata submitted new data from the trial's ongoing open-label extension (OLE) phase, for which all participants are receiving 150 mg daily omaveloxolone. The data showed clinical gains made during the main trial were maintained with nearly three years of treatment.
Data also showed omaveloxolone was associated with a significant 55% slower rate of disease progression than matched, untreated FA patients who participated in the FA-COMS natural history study (NCT03090789). Reata indicated these findings should be viewed with caution due to the limitations of data collected outside trials without a control group, which may be subject to confounding.
The FDA extended its review by another three months to have time to review that data.
The agency had originally planned an advisory committee meeting with experts to review the application before a final decision, but later reversed that call. The reasons for that reversal are not known.
"The entire Friedreich's ataxia community including patients, clinicians, scientists, pharmaceutical companies, government agencies, and others have worked collaboratively for decades to enable therapeutic development for this debilitating disease," said Jen Farmer, CEO at FARA. "Today, we celebrate the impact of an engaged patient community, and we are grateful to the FDA and Reata for working together on the approval of Skyclarys, the first therapy approved in the United States for adult and adolescent patients aged 16 years and older with Friedreich's ataxia."
The treatment earned orphan drug status in the U.S. and Europe, as well as fast track designation in the U.S., which is intended to accelerate the development of much-needed treatments for rare and life-threatening diseases. A similar request for approval is under review by the European Medicines Agency.
"We are grateful to Friedreich's ataxia patients, investigators, U.S. regulators, and our scientists and employees who made this approval possible," Huff said. "As a company, this is a transformative milestone that highlights our commitment to developing and commercializing novel therapies for patients with severe diseases with few or no approved therapies."