On Being a Bridesmaid for a Day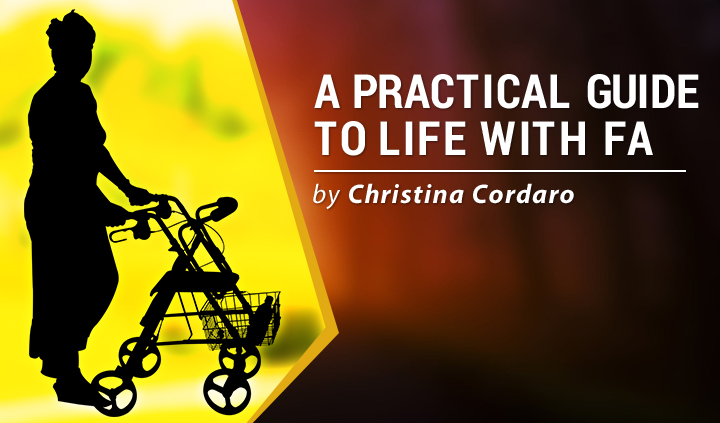 I remember feeling overjoyed and honored a year ago after I received a package in the mail. It was a small box containing beautiful gold-knot post earrings and a note that said, "Will you be my bridesmaid?" It was from one of my closest friends, Erica. Without a second thought, I agreed.
We have been best of friends for 13 years. She was in my wedding, and now I had the chance to be in hers.
The reason I felt so overjoyed and honored is that Erica comes from a big family with cousins she's very close to. For her to include me in her special day — along with her sister, cousins, and soon-to-be sister-in-law — meant a lot. Erica has always looked past my Friedreich's ataxia (FA), and she knew we could make this work.
Being a bridesmaid is a big responsibility on what can be a long day, with or without FA. It includes starting early in the morning to do hair and makeup with the rest of the bridesmaids, taking pictures with the bridal party, and then attending the ceremony and the reception. However, I was happy to be a part of it, and I couldn't have done any of it without the patience, support, and understanding of Erica, the mothers of the bride and groom, and the other bridesmaids.
At the rehearsal days before the wedding, Erica asked me what would make me most comfortable during the ceremony, as she knew fatigue is a big factor in Friedreich's ataxia. We came up with a plan in which a groomsman would assist me in walking down the aisle. She also suggested that we put a chair in front of the altar for me to sit on, but I wanted to stand unassisted since it was going to be a short ceremony. Her cousin would then help me leave. The rehearsal was a great practice run, and we thought the plan would work.
On wedding day, I felt confident that I could make it through the day despite my fatigue. On our way to the venue, I could sense my tiredness was starting to kick in, and I began to feel restless. When we arrived, I told myself that I could do it and continued to pace myself throughout the day.
During breaks from taking photos, the other bridesmaids and moms were so helpful. They always had a chair for me, lent a friendly arm to help me walk whenever I needed, and would help me transport my rollator around the historic and difficult-to-navigate venue. I was nervous about getting around, but I knew I was in great hands and that I had support anywhere I turned. The ceremony worked out seamlessly and according to plan.
The wedding day was beautiful, and I could not be happier for Erica and Dave.
The moral of this story is to hold onto your great friends and don't let Friedreich's ataxia limit your ability or participation. Here's to many years of love and happiness for the newlyweds!
***
Note: Friedreich's Ataxia News is strictly a news and information website about the disease. It does not provide medical advice, diagnosis or treatment. This content is not intended to be a substitute for professional medical advice, diagnosis, or treatment. Always seek the advice of your physician or another qualified health provider with any questions you may have regarding a medical condition. Never disregard professional medical advice or delay in seeking it because of something you have read on this website.