After Quarantine, I Am 'the Disabled Mom' Again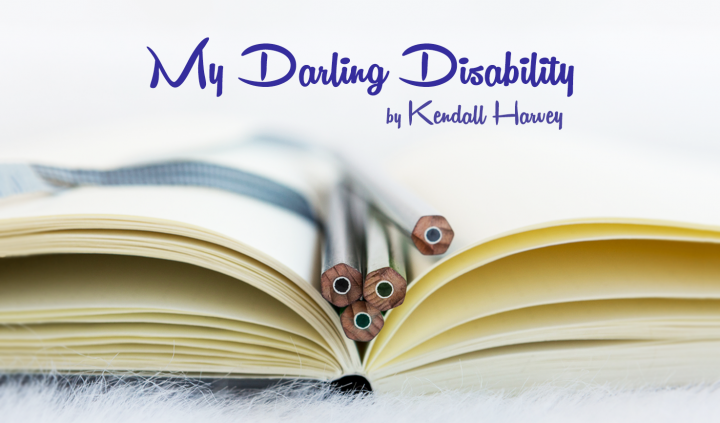 Given all of the uncertainty and unpredictability in the world, it is fairly safe to say that nearly everyone has had moments of frustration, fear, and disappointment.
Life in Texas is getting back to normal, and our routines are crazy. We went from being quarantined in our house for over five months to going full speed seemingly overnight.
I transitioned from finding random activities on Pinterest and playing in the backyard for five hours a day to managing preschool and kindergarten schedules, wee-ball and baseball games and practices, church and small groups, birthday parties, play dates, jobs, pets, physical therapy, DIY projects, and all the "normal" hustle and bustle!
Kick-starting our post-quarantine life has been physically exhausting, especially while managing my Friedreich's ataxia (FA) symptoms.
Now that I am busy and out in the real world again, I realize I got a bit of a break from being "the disabled mom" during quarantine. Because my little family of four stayed within the walls of our house, I went about my day in my little bubble without too many FA inconveniences disrupting my routine.
Now, I have to park in handicapped-accessible spots, load my walker in and out of the car multiple times a day, navigate tricky paths, and receive looks from strangers. I am, unavoidably, the disabled mom with FA again. It's emotionally exhausting.
Since life started getting back to "normal" last month, I feel like I haven't stopped moving. As the disabled mom, that is really hard. FA demands breaks that my life doesn't often allow. The other week, I was nearing my breaking point. I was completely depleted and in desperate need of some downtime.
I planned ahead and worked hard the day before to finish all of the little tasks that demand my time so I could have a day of complete rest. Both of my kids would be in school, so I planned a lazy day of sitting in bed and doing nothing from 9 a.m. until 1:30 p.m.
I finished a book and binged some mindless TV. I even drank a gallon of water to rehydrate (I have a hard time hydrating properly when my days are crazy). It was just what I needed and I was beginning to feel "normal" and renewed.
Then, my lazy day was suddenly cut short. My husband's schedule no longer allowed him to pick up our daughter from preschool. When he told me I would need to do pick-up duty, I was so frustrated. I had to scramble out of bed to get dressed, hop in the car, and go be the disabled mom at preschool.
I know it was unfair of me to get upset over something so simple, but it wasn't until my restful bubble was popped that I realized how desperately I needed to feel like someone else for a couple hours. I needed to not be the disabled mom.
But that's who I am, whether I am battling FA in the comfort of my own home or out and about. There is no avoiding it.
All of this exhausting uncertainty has made me appreciate the predictable and simple things in my life, such as groceries, carpooling, laundry, errands, and chores. I have come to appreciate all of these mundane certainties because of what they represent.
I am thankful I can do curbside grocery pick-up, and I am thankful I can afford food. I am thankful for the grass stains on my kids' laundry because it means they had fun playing outside. I am thankful that my husband will find some way to make me laugh, even when I'm tired and grumpy.
I have even come to appreciate the predictability of my progressive FA. When the world paused due to COVID-19, and we established quarantines and restrictions to manage this pandemic, FA did not pause. My FA was consistent and predictable. Every morning, I needed to reach for my walker to get out of bed and start my day.
Every morning, I am the disabled mom. But best of all, I am just "mom" to two happy, healthy, and beautiful kids. I am thankful for the busyness that my role as mom brings because it fuels me to keep moving forward despite my disability.
***
Friedreich's Ataxia News is strictly a news and information website about the disease. It does not provide medical advice, diagnosis or treatment. This content is not intended to be a substitute for professional medical advice, diagnosis, or treatment. Always seek the advice of your physician or another qualified health provider with any questions you may have regarding a medical condition. Never disregard professional medical advice or delay in seeking it because of something you have read on this website.The opinions expressed in this column are not those of Friedreich's Ataxia News or its parent company, BioNews, and are intended to spark discussion about issues pertaining to Friedreich's ataxia.