4 Solutions to Beat the Heat with FA Symptoms in Mind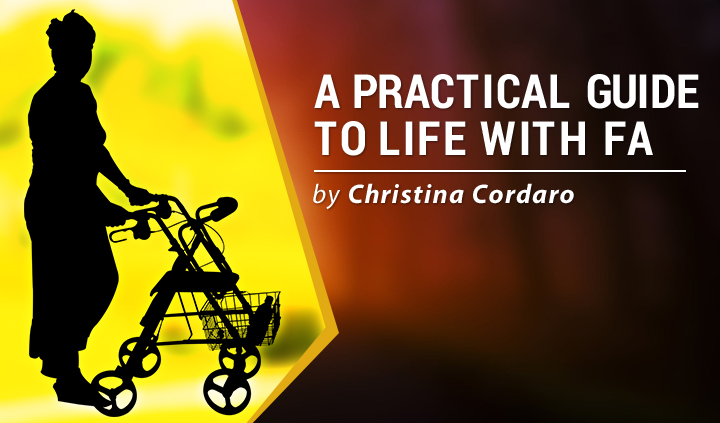 Summertime is all about enjoying the outdoors with warm weather on your skin. The season is full of barbecues, family picnics, festivals, and more, with the people you enjoy most. Everyone needs to take precautions when in the heat. But the symptoms of Friedreich's ataxia (FA), combined with the heat, can be even more daunting.
As July is a month for blueberries where I live, I attended the local Blueberries and Bluegrass Festival with my husband, Justin, and our friend Marc last weekend. The temperature was 100 degrees, but it felt like 106 with full humidity. However, we had been looking forward to this event and spending time with each other, so we decided to make it happen regardless of the heat.
The event took place in Peddler's Village, a small tourist attraction in Bucks County, Pennsylvania, with plenty of shops and restaurants. The festival offered locally grown, field-cultivated berries, and blueberry products from area boutiques. Additionally, live bluegrass and country bands entertained the crowd.
With all the heat and my body feeling overworked from walking outside, I eventually started feeling sick. Worse, I knew I could have prevented it. There are practical ways to deal with the heat and potential FA symptoms. Following are a few:
Stay hydrated and keep cool
I know it sounds simple, but it is critical to make sure to drink plenty of water in order to prevent dehydration. I did my research before attending the festival and found that there would be cooling stations set up. These areas included misting fans, tents and shaded areas, and water bottles available for purchase. The cooling stations made all the difference that day.
Prevent swollen feet
My feet are affected in extreme weather. When it is cold outside, they get ice cold, numb, and turn dark purple. When it is hot outside, my feet become swollen. In either situation, I lose feeling in them, making it more difficult to walk. To prepare for this, I wear comfortable shoes such as Vans or Sperry's, as I know they have room to breathe.
Eat a balanced meal
I believe the reason I got so sick this time was due to not having a hearty meal before taking on the day. I only had a Pop-Tart for breakfast and a salad from Trader Joe's for lunch. That did not give my body enough energy, protein, or nutrients. I should have added protein to my meals, such as an egg or chicken. I had no excuse and should have known better!
Remember to take breaks
It is important to take multiple breaks, especially when walking around with a rollator and living with a chronic disease that has fatigue as a major symptom. This can pertain to any climate, but especially in hot weather. Taking breaks will help prevent dehydration, swollen feet, and energy deprivation. The venue we visited offered plenty of places to rest, and all of the shops were air-conditioned.
Following these tips can help to make a more pleasant experience with what the summer has to offer. After my experience at the festival, I will be better at listening to my body and not letting FA take control.
***
Friedreich's Ataxia News is strictly a news and information website about the disease. It does not provide medical advice, diagnosis or treatment. This content is not intended to be a substitute for professional medical advice, diagnosis, or treatment. Always seek the advice of your physician or another qualified health provider with any questions you may have regarding a medical condition. Never disregard professional medical advice or delay in seeking it because of something you have read on this website.