6 Ways to Stay Active During the Winter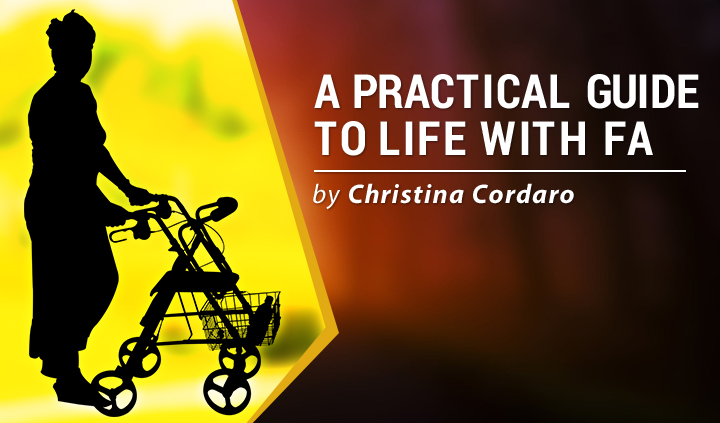 Have a case of the winter blues? Cold weather can make anyone want to hibernate under a warm blanket and never leave home.
When living with Friedreich's ataxia, nothing sounds more comforting than staying inside instead of having to leave and deal with self-doubt and insecurities. It doesn't take cold weather for me to feel this way. Even when it is nice out, there are times when I do not have the energy or motivation to partake in anything.
But I have a new mindset this winter. Even if I cannot be involved in the community, there are ways to remain active in the comfort of my own home.
Following are activities that I am making a point to do:
Trying a new recipe: This is an interactive and hands-on experience if you like to work in the kitchen! I have a KitchenAid stand mixer, and for my birthday my husband, Justin, gave me an attachment to make homemade pasta. It's something I have always wanted to try. Last week, we made homemade fettuccine with a sun-dried tomato sauce. It took a few hours, but it was fun to work together as a team and make a delicious dish.
Playing a game: Who doesn't love a classic board or card game? Justin and I recently played Cards Against Humanity with some friends. After brunch, we went back to their apartment to relax and get out of the cold. The party game prompted lots of laughter and funny moments, and sometimes that's all that you need to make your day.
Chilling with Netflix: Although it's important to rest when living with a chronic illness, you can keep your mind working by watching a new series or movie. Justin and I look forward to new releases on Netflix. We love the creativity of the work and spending time relaxing with each other after a long day. A current favorite is the series "Grace and Frankie."
Coloring in a mandala book: Mandala coloring books are meant to relieve stress, inspire creativity, and bring balance. Coloring is great therapy. It is a way to relax and reset your mind, body, and soul. And you get to feel like a kid again!
Reading a book: There is nothing better than cuddling up with a mug of hot chocolate and a good book. Reading allows you to keep your mind active while you get lost in a different world. I have discovered great suggestions from Reese Witherspoon's book club.
Exercising and doing physical therapy: During the winter, I use a recumbent exercise bike in my one-bedroom apartment. It allows me to work out at my convenience without stepping outside my front door. I also use four physical therapy tactics to help build the strength and balance that I need.
I use these strategies to keep my body and mind processing and running. They give me a sense of accomplishment and I don't feel like I'm being lazy and wasting my day. Goals and achievements are important, no matter how small!
***
Friedreich's Ataxia News is strictly a news and information website about the disease. It does not provide medical advice, diagnosis, or treatment. This content is not intended to be a substitute for professional medical advice, diagnosis, or treatment. Always seek the advice of your physician or another qualified health provider with any questions you may have regarding a medical condition. Never disregard professional medical advice or delay in seeking it because of something you have read on this website.