A Plan for Parenthood: 4 Things We Considered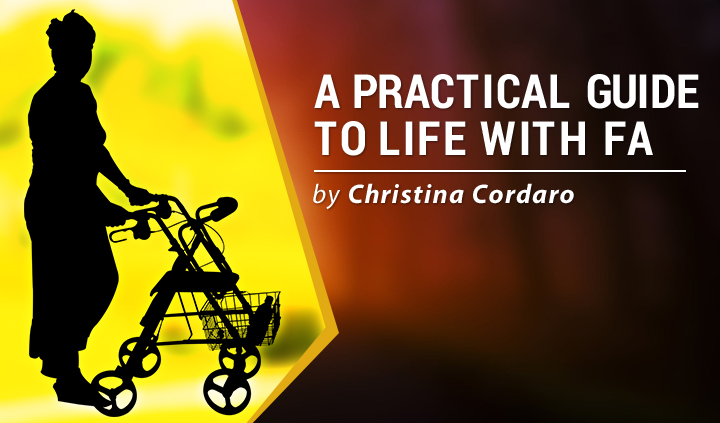 It is hard to believe that July has come and gone, and that the summer season is officially coming to an end. In addition, my birthday month, August, has fast approached. This year, I will turn 29 years old.
As I mentioned in my column almost a year ago, I like to reflect on the year that has gone by and think about what I can still do. I may do things differently than most people these days, but I still feel a sense of accomplishment in what I can do. I try not to let my diagnosis of Friedreich's ataxia (FA) defeat me and get in the way of pursing my life goals.
One milestone on my mind recently is having children. I feel like all I see on social media these days is women I grew up with at school who have recently become pregnant and are on their first or second child with their spouse. I met one of my closest girlfriends for brunch the other day, and even she told me the wonderful news that she was having a baby! It must be the age when people are ready to settle down and start families.
Now that my husband, Justin, and I have been married almost a year (countdown to Oct. 20!), we thought carefully and put a plan in place to expand our family someday. The fact that we are both living with rare genetic disorders makes this process a bit more complicated.
Here are four key elements of our plan:
Complete genetic testing: Since Justin lives with Fabry disease and I live with FA, having each of us will go through genetic testing for the other's disease to let us know from the start what we could be up against. If our child ends up having one or both of the diseases, we will know how to prepare so their future will be made as easy as possible. Thankfully, Justin is on an oral medication called Galafold (migalastat), which he takes every other day, so we are very up to date with the treatments available. There is no treatment or cure for FA, but we are hopeful every day that there will be.
Battling our symptoms: Justin and I both experience fatigue. We must consider that our tiredness will increase once we have a baby. We decided it is smart to consider having children while the fatigue is still "tolerable," because our diseases could progress and the effects worsen as time goes on.
Being open to different assistive devices: Since my diagnosis of FA eight years ago, my balance has become unsteady and walking is a daily battle for me. I went from walking freely to using a cane to now using a rollator. At times, when I think about being pregnant, I get anxious and scared about how I would get through it physically. I think, "How am I going to walk?" or "How am I going to carry that extra weight?" or "What if I fall?" To allay these feelings and fears, I have come to the conclusion that it would be OK to use a wheelchair during pregnancy for the baby's safety and my own.
Being grateful for our amazing support system: I always say that Justin and I have an exceptional support system of family and friends. We know they will help us through this journey in any way possible — physically and/or emotionally. Also, having people close to us distance-wise assures us they will be there for us in a heartbeat.
Bringing a child into this world is one of God's greatest gifts. I've always thought that being a mother is the hardest but most rewarding job in the world. I give a lot of credit to all the hardworking and dedicated moms out there — especially to the mothers who are also living with FA. They are all superwomen in my eyes!
It is important to have a proper plan in place before taking on the responsibility of parenthood with your loved one. I know that these steps and considerations will help me be the best mother, role model, and support to my children that I could ever be!
***
Friedreich's Ataxia News is strictly a news and information website about the disease. It does not provide medical advice, diagnosis or treatment. This content is not intended to be a substitute for professional medical advice, diagnosis, or treatment. Always seek the advice of your physician or another qualified health provider with any questions you may have regarding a medical condition. Never disregard professional medical advice or delay in seeking it because of something you have read on this website.