I Found My Happy Place with a Surf Chair by the Ocean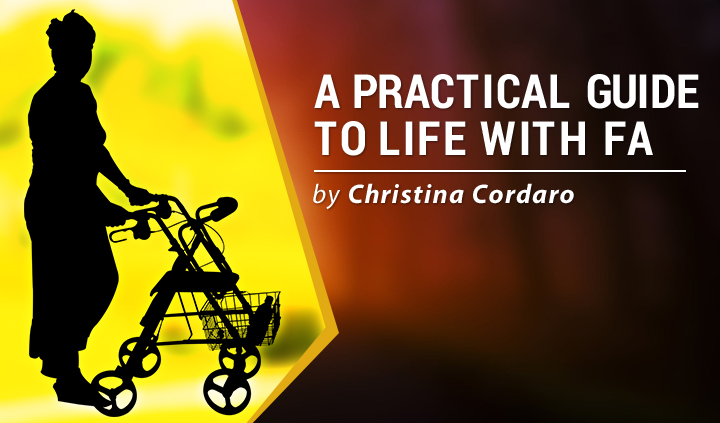 There is nothing better than the feeling of the ocean air in my hair while I bask in the hot summer sun on a beautiful beach. I've just described my family's happy place: Stone Harbor, New Jersey. We look forward to spending a weeklong vacation here every year. As a child, my mom went there with her family, and she later continued the tradition with her own family.
Known as the "Seashore at its Best," Stone Harbor is a borough of Cape May County. It is a family-friendly destination with beautiful beaches, a delightful downtown shopping district, a state-of-the-art movie theater, fantastic restaurants, friendly taverns, luxury accommodation, and excellent recreational facilities.
As my Friedreich's ataxia (FA) progresses, visiting the beach has become more challenging. I now use my rollator full-time, and it's difficult for me to walk to and from the beach, access the sand, and swim in the ocean. However, I was reassured to learn that Stone Harbor is one of many wheelchair-accessible beaches and resorts across the U.S. with facilities such as wide accessible boardwalks, beach wheelchairs, and long rubber mats running to the shoreline.
My mom, dad, and brother, Matthew, arrived before my husband, Justin, and I — we were delayed due to work schedules. Earlier in the week, my parents had reserved a beach wheelchair, known as a "surf chair," for me to use during our visit.
The booking process was simple and the office was located on the same street as our condo. The location even has a ramp to the beach. My parents were able to reserve one chair in person, free of charge and with no issues.
Parking right outside the beach entrance was free for those with a disabilities parking placard. I was pleased that my placard came in the mail just in time for this vacation. It is an essential tool in my life, as I've mentioned in a previous column.
Going down the shore is associated with fond family memories. I used to love walking on the beach searching for sea glass and treasures with my mom and bodysurfing the waves with my brother, sister, and dad. Having the surf chair allowed me to continue to do the things that I love with the people I love. I went for a ride while my mom walked alongside by the water. I got my feet wet and wheeled right into the ocean.
While living with a rare neuromuscular disorder, I often think of the things that I could once do, which now require adaptations or modifications. It does not mean that I have to stop those activities. It's OK if I have to use a mobility device to go to the beach because it is worth the smiles on the faces of my loved ones.
Thank you again to my family and husband for making me feel as comfortable and "normal" as possible. I truly appreciate everything that you do during my FA journey.
Following are my tips for inquiring if a beach is accessible:
Contact the town's visitor bureau or its parks and recreation office to obtain more information on accessible facilities.
Ask about the distances between the parking lot and the beach and wheelchair rentals and the beach — and whether the beach has a boardwalk or ramp with a rubber mat to make rolling onward easier.
Find out if the beach that you want to visit provides beach wheelchairs or if there is a business nearby that rents chairs.
***
Friedreich's Ataxia News is strictly a news and information website about the disease. It does not provide medical advice, diagnosis or treatment. This content is not intended to be a substitute for professional medical advice, diagnosis, or treatment. Always seek the advice of your physician or another qualified health provider with any questions you may have regarding a medical condition. Never disregard professional medical advice or delay in seeking it because of something you have read on this website.