Showing Gratitude for My Loved Ones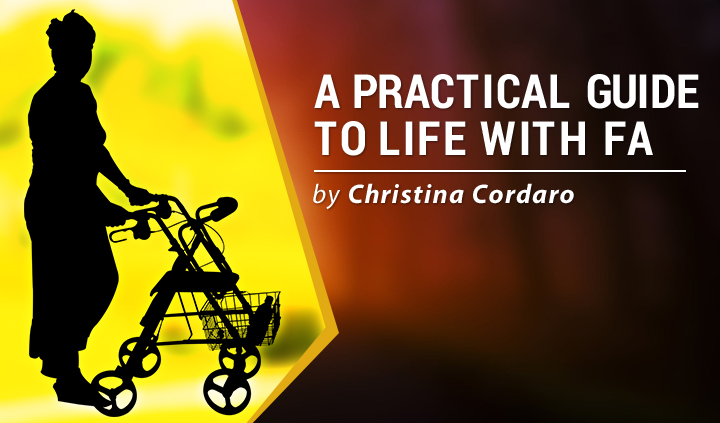 Since my diagnosis with Friedreich's ataxia (FA), I have learned something about myself. I realize that when making plans, I must consider my needs, including accessibility, and I try to help other people understand, too. When I arrange an outing with my family or friends, I easily become anxious and worried. And to avoid becoming overwhelmed by my emotions, I come up with excuses, either figuring out a way to make the plans work or canceling them.
When living with a chronic illness like FA, I feel as though it takes me extra effort, consideration, and time to make plans. Many factors go into my decision-making process — these might include management of my fatigue levels, accessibility of a venue, and which mobility device is suitable for my outing.
These scenarios cause me anxiety even before an event takes place. Mostly, I would prefer to stay home on weeknights and relax on the weekends. But I also like to get involved in activities with my loved ones. It's difficult to find a balance because I want to make everyone happy, including myself.
My Friedreich's ataxia is progressing faster than in previous years, and I now rely more frequently on my husband, Justin, and family members. It is important to me to give back to my caregivers and loved ones. They do so much for me, and I am incredibly grateful for the care they give me every day. I want to return the favor and bring smiles to their faces.
Last weekend, Justin and I visited my sister, Catherine, and her boyfriend, Mike, at their home. We had an entire weekend planned and were looking forward to attending a beerfest, eating at restaurants, and watching Justin's favorite NFL team, the Buffalo Bills, play a game on a screen at a local bar.
I was apprehensive about how I would manage the crowds at the beerfest while using my rollator, and how I would manage my fatigue during the game. But I overcame my worries because I wanted to make Catherine and Justin happy.
The message I want to share in this column is to avoid letting FA get in the way of doing what you and your loved ones and caregivers love to do together. They deserve to feel happy and cared for, too.
We enjoyed the beerfest, thanks to the restaurant's helpful staff and accessible layout. Our fellow attendees were understanding of the four of us taking our time during our visit to the brewery.
The following day, we went to the bar to watch the game. The other fans were so nice — at first we were strangers, but we soon became friends. We were welcomed with open arms and made to feel comfortable and right at home.
When we were leaving, I knew that Catherine was delighted that we had made the trip. She understands my challenges with fatigue and my need to conserve energy to function.
That night, after Justin and I had arrived home safely, unpacked, and settled, we reflected on our amazing weekend. Justin thanked me for the weekend, and for watching the Buffalo Bills play every game this season — a total of 14 weeks. He told me that it means the world to him that I am willing and able to share the things that he loves.
His words were all I needed to make my wonderful weekend complete.
Make sure that you thank your caregivers and loved ones for everything they do.
***
Friedreich's Ataxia News is strictly a news and information website about the disease. It does not provide medical advice, diagnosis, or treatment. This content is not intended to be a substitute for professional medical advice, diagnosis, or treatment. Always seek the advice of your physician or another qualified health provider with any questions you may have regarding a medical condition. Never disregard professional medical advice or delay in seeking it because of something you have read on this website.