We Have Much to Consider When Growing Our Family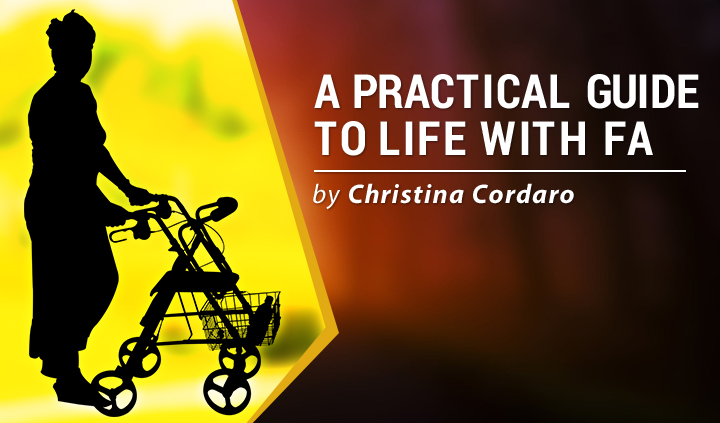 Marriage is wonderful, but it comes with challenges. When one partner has Friedreich's ataxia (FA), the challenges may be overwhelming.
Now imagine the second partner also lives with a chronic illness. My husband, Justin, has Fabry disease. Like FA, Fabry is a rare genetic disorder. It results in a buildup of a specific type of fat. Symptoms may include burning sensations in the hands and feet, dark red spots on the skin, and a decreased ability to sweat. Other symptoms, such as kidney damage and a risk of heart attack or stroke, are life-threatening.
Juggling Fabry and FA symptoms while processing the reality of both diseases is a lot to deal with. But Justin and I love, support, and learn from each other. I truly believe that we were made for each other.
Last week, Justin had the first of two annual appointments at the hospital. His blood and heart were tested and he had an MRI. I left work early that day and joined him for a visit with his specialist. I was grateful that I could be there to support him and ask questions. So far, all the tests have come back fine. We are waiting for a final summary from his doctor.
Because we are newly married (one year and three months), Justin's doctor brought up the subject of children and how to prepare when we are ready. As I wrote in a previous column, we will start with genetic testing when we decide to begin the next chapter in our lives.
Regardless of what the genetic testing reveals, we know that because it is an X-linked disease, any baby girls we have will be born with Fabry.
But the doctor brought up an option that we didn't know was possible: gender in vitro fertilization. The procedure would help us conceive only males. We have a lot to consider before making a decision, including costs.
If testing reveals that Justin carries the FA gene, our children could have FA. And if we have a daughter, she could have both of our diseases.
We understand that this could be a heavy burden to put on our future children. But we know how to prepare when family planning. Following are the steps we will take when we are ready:
Keep up with clinical trials and treatments: We are up to date with available treatments for Fabry. Justin is on an oral medication called Galafold (migalastat). There is no treatment or cure for FA, but we are hopeful that one will exist in the future.
Stay optimistic: With Reata Pharmaceuticals releasing the news of the MOXIe trial for FA, and with breakthroughs in Fabry disease research, we are confident that a cure for both diseases will happen in our children's lifetime.
Consult my neurologist: It is important to seek advice from my doctor to ensure proper care and testing during genetic counseling.
Decide what is best for our family: Whether we're considering a natural birth or in vitro, we will do our research to understand the risks.
It is too soon for us to make this type of personal decision, but we know where to turn. If you are looking to grow your family, make sure you do your research and have a strong support system of doctors, family, and friends.
Everything happens for a reason, and what is meant to be is meant to be.
***
Friedreich's Ataxia News is strictly a news and information website about the disease. It does not provide medical advice, diagnosis or treatment. This content is not intended to be a substitute for professional medical advice, diagnosis, or treatment. Always seek the advice of your physician or another qualified health provider with any questions you may have regarding a medical condition. Never disregard professional medical advice or delay in seeking it because of something you have read on this website.