Every Dollar Counts: Hosting a 'Dine Back Night' for FA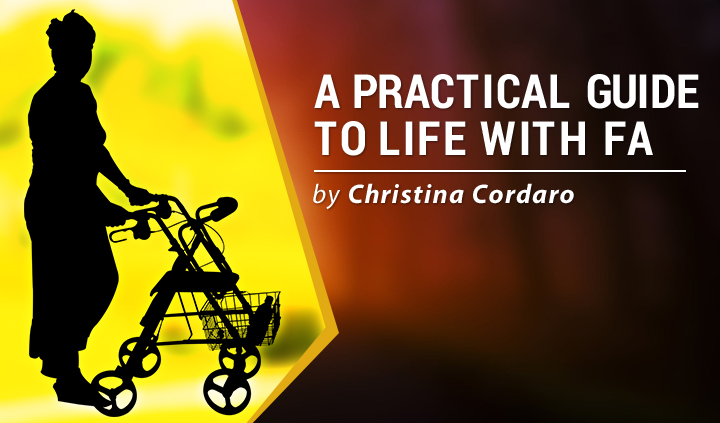 My family and I organize an annual grassroots event called the 5K Mother's Day Race for Christina. This May was our seventh year hosting the event to bring people together to raise awareness and funds for Friedreich's ataxia research.
Hosting an event like this one involves months of planning. In a previous column, "How to Plan a Grassroots FA Event," I outlined the steps that my family and I take and provided a checklist, as well as a link to a guide from the Friedreich's Ataxia Research Alliance (FARA).
This year, we were tested. The day of the race was cold and rainy, and we found it physically and emotionally challenging to get through the morning. We had put our hearts and souls into planning the event, and it took a toll on us. We are incredibly grateful to those who braved the weather and turned out to support the event and donate to the cause.
For the past two years, my family and I have discussed giving up the event and finding other ways to fundraise while continuing to be strong advocates.
Since we have Team Christina – the Purple Caped Crusaders at rideATAXIA Philadelphia, we agreed that this would be our main fundraiser. With our team and donation page already on the rideATAXIA event website, the process was easy. All we have to do is raise awareness of the Oct. 13 bike ride by sending emails to previous attendees of our 5K, posting on our social media accounts, and reaching out to our friends, family, and our local community.
To kick things off, my family and I hosted a "Dine Back Night" for FARA at a local bar and restaurant. Participants presented a flier when paying their bill, and the restaurant donated 15-20 percent of the total to Team Christina. Our event was a success: 20 friends and family members were present, and we raised several hundred dollars.
The checklist to host a Dine Back Night is simpler than putting on a 5K. It includes:
May, 4 months before the event:
June, 3 months prior:
Send a flier in an email to FARA for attendees to bring to the restaurant. The flier should include the event's address, date, time, and dining options.
Create a Facebook event page and communicate with FARA to send a notification email to participants in previous and upcoming events.
July, 2 months prior:
Create a social media post promoting the event with a two-month countdown.
August, 1 month prior:
Create a social media post promoting the event with a one-month countdown.
September, 'Dine Back Night' month:
FARA to send a notification email to past participants with details of upcoming events.
'Dine Back Night' week:
Create a social media post promoting the event that week.
'Dine Back Night' (event day):
Eat, drink, and be merry!
The day after:
Send personal thank-you's to all attendees.
Work with FARA on a "thank-you" email for attendees and donors — and include a fundraising total.
The night was a hit. Every dollar raised counts. The event showed me that I have an amazing support system. My family and I are extremely grateful to our supporters for their continual encouragement of us through this journey.
If you are thinking of hosting an event, click here for the FARA Grassroots Fundraising Guide.
***
Friedreich's Ataxia News is strictly a news and information website about the disease. It does not provide medical advice, diagnosis or treatment. This content is not intended to be a substitute for professional medical advice, diagnosis, or treatment. Always seek the advice of your physician or another qualified health provider with any questions you may have regarding a medical condition. Never disregard professional medical advice or delay in seeking it because of something you have read on this website.