Consistency Is Key with FA — Just Ask My Crummy Friend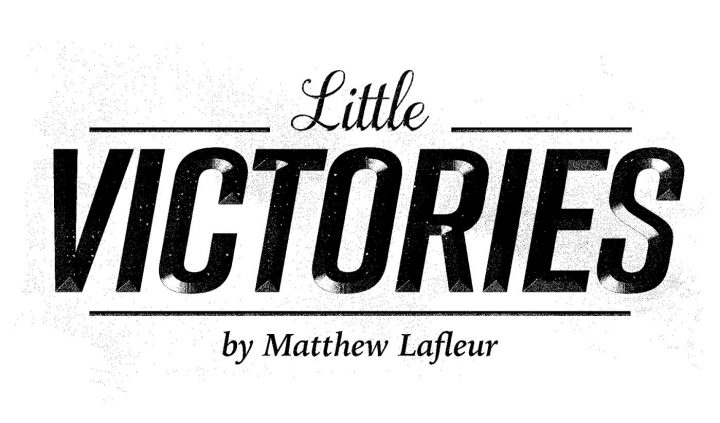 My phone alerted me to a text message.
"Would you be devastated if we canceled this week?"
It was my friend Will, canceling our weekly appointment yet again. I wasn't upset, but understood the back-and-forth banter of our friendship. I sent my reply.
"Dude this is the second week in a row you canceled. What's your problem?"
He texted back. I laughed when I read it.
"Jerk."
***
What we don't expect sometimes matters the most to us.
Take consistency. Growing up in the insular bubble of my small town, the notion that things would change never occurred to me. In fact, it was inconceivable.
The friends and adults I saw over and over again — at school, in restaurants, at Walmart — were the only ones who mattered. Not because we were more important than everyone else, but because it was hard to believe anyone existed outside of my childhood surroundings.
I never needed to think about consistency. My childhood friends would always be my friends. I would hold the same beliefs and views forever. Life would always be repetitive, and that was OK. That was comforting.
But then came my diagnosis of Friedreich's ataxia (FA). My abilities began to taper, and it became increasingly apparent that I wasn't functioning as expected. This did not fit my script. Life became inconsistent and scary.
When I reflect on that time, I realize what I needed was a constant. Something that wouldn't change.
Will, my friend from school, was that for me. He is that for me.
He and I were very different, yet he is in most of my memories of being a teenager. His house was my second home, and his parents were my second parents. I would stay there overnight, even when we had school the next day. I think his house and family were the only ones my parents trusted enough to allow that to happen.
His house holds a special place in my memory. I remember walking easily down the halls, then leaning onto walls — or anything — for support. His house is haunted by the ghosts of my former abilities. 
I was embarrassed and miserable the first time I went to Will's house using a wheelchair. I entered the kitchen and looked up at his parents. I didn't know what to say. But before I could fret, Will's dad sighed, "Oh … you again." And he went back to reading his newspaper.
I smiled. It was funny how the word again meant so much to me.
High school friendships often fade. Our beliefs and views shift over time. Growth is uncomfortable, maybe even scary, but necessary. With FA, and the changes it brings to me, having a constant friend means everything.
Will grew up and became certified as an occupational therapist. He specializes in hands, arms, and elbows.
Yet he allows me in his clinic once a week and helps me, performing leg and hip stretches I can't do on my own.
He does this after his real work, on his own time. Just to help me out.
Living with FA and a world of ever-increasing uncertainty, I'm thankful to have a constant. Even if he calls me a jerk.
***
Friedreich's Ataxia News is strictly a news and information website about the disease. It does not provide medical advice, diagnosis or treatment. This content is not intended to be a substitute for professional medical advice, diagnosis, or treatment. Always seek the advice of your physician or another qualified health provider with any questions you may have regarding a medical condition. Never disregard professional medical advice or delay in seeking it because of something you have read on this website.