Stay Involved in the FA Community Even When You Can't Attend an Event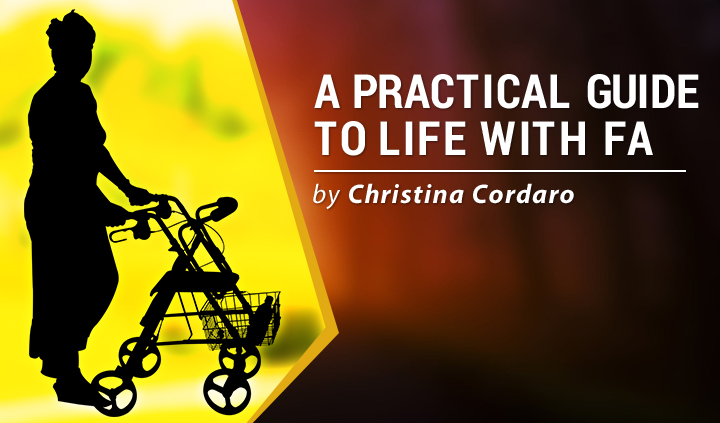 In a previous column, I wrote about rideATAXIA Philadelphia and the 12th Annual Friedreich's Ataxia Symposium, hosted by the Children's Hospital of Philadelphia. People with Friedrich's ataxia (FA), members of their families, and caregivers can connect with one another and learn about potential treatments at these types of events.
The Friedreich's Ataxia Research Alliance (FARA) website has a section for upcoming activities and events sorted by date. Those who'd like to get involved can search for events in their local area. Activities and events also are classified by type. For example, the site lists grassroots events, medical conferences, Team FARA events, and major rideATAXIA events, among others.
However, there are other ways to get involved in the FA community. Following are some suggestions to help facilitate a sense of community and belonging:
FARA Ambassador Program
The FARA Ambassador Program is a group of dedicated patients who are supportive peer representatives for the FA community. They raise awareness and funds for FARA and facilitate the FARA Ambassador Blog as well as the program's Hangouts feature.
The blog offers posts on a wide range of topics from people in the FA community. Hangouts serve the same purpose but are hosted via Google Hangouts, allowing participants to connect via webcam from anywhere in the world. Both tools are a great way to stay involved and up to date with patient stories and research news.
I used to be an active member of the program. It was a beneficial experience and I'm thinking of rejoining. Subscribe to the FARA Ambassador Blog and learn more about the program here.
Friedreich's Ataxia News
Our site is a resource for scientific news, patient stories, and relevant topics of discussion. The mission is to bring to light the latest science and research so that patients, families, and caregivers can access and understand it.
FA patients write several columns that are updated regularly, and the Friedreich's Ataxia News Forums are an open platform for patients, families, and caregivers to share stories and opinions. Subscribe to the Friedreich's Ataxia News newsletter here.
Social media
Facebook is a simple and helpful platform. It is a great way to connect with people all over the globe who live with FA, as rare as the disease is.
A few interesting groups include FA'ers Only, FA'ers Support Group, and National Ataxia Foundation. Like the Friedreich's Ataxia News Forums, Facebook groups are places to post personal stories and opinions. Most are private groups, so you will have to ask to join.
Twitter and Instagram are other social media sites that have a global reach.
You may feel isolated at times while living with FA, so it's important to remember that you are not alone. There are many ways to get involved. If you can't attend an activity or event in person, you can always stay connected via the internet and social media, which are powerful tools. That way, you can experience community and belonging in your own home!
How do you stay connected? Please share in the comments below. 
***
Friedreich's Ataxia News is strictly a news and information website about the disease. It does not provide medical advice, diagnosis or treatment. This content is not intended to be a substitute for professional medical advice, diagnosis, or treatment. Always seek the advice of your physician or another qualified health provider with any questions you may have regarding a medical condition. Never disregard professional medical advice or delay in seeking it because of something you have read on this website.