Parallels Between 2018's 'Bird Box' and the Coronavirus Pandemic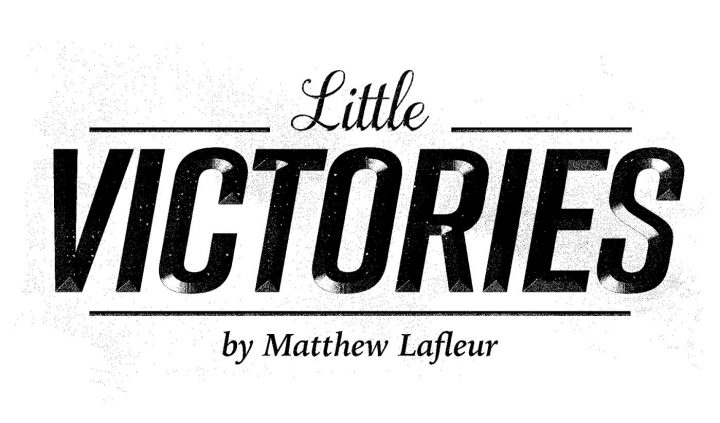 About a year ago, I wrote a "Little Victories" column about the 2018 Netflix movie "Bird Box." I was struck by its message that people with disabilities were best able to survive an apocalyptic scenario.
Although the real-life coronavirus is less mysterious and cinematic, and while Sandra Bullock is not leading the charge to find safety, I think "Bird Box" is prophetic to our current situation.
In the film, people had to give up their sight because they would slip into madness upon seeing mysterious monsters while in public. To go outdoors, the movie's characters couldn't leave their houses without wearing a blindfold.
The coronavirus makes that outlandish situation a little closer to reality. Instead of vision, people must forgo their sense of touch, as we cannot be near one another without the risk of spreading the virus. Instead of blindfolds, we wear masks to cover our mouths and noses.
The pressing question now is how will this end?
Once again, "Bird Box" may provide a hint. While the film ends with unanswered questions — What is happening? How did the situation start? Will humanity resolve it? — viewers are left with a glimmer of hope.
As it turns out, those with vision impairment are uniquely adapted to survive in the movie's new world. The grueling hours learning to cope with visual impairments were now a boon. Suddenly, everyone must learn how to be blind to survive. Blind people already know how to survive in a sightless world, so their disability was an advantage.
***
So what does all of this have to do with Friedriech's ataxia, my own disorder?
As a neuromuscular disorder, FA does not imply that I am immunocompromised. However, although my white blood cells and other immune system superstars are relatively strong, my immune system is still affected because my body is compromised by FA.
My friend Shandra Trantham, a graduate student in genetics and an FA patient, describes the coronavirus's effect on an FA patient this way: "An immune system fighting a pathogen is like two kids fighting each other. In most cases, it's like the kids are fighting in a room with sturdy furniture, so it's no problem. But for people with FA [or those with any form of compromised health], the kids are fighting in a room filled with fragile, breakable decorations. This room may get trashed because of the fight."
Previously, social distancing was unfamiliar to most people. For many of us with FA, the new norm of extreme isolation is painful, but familiar. Like those who are blind in "Bird Box," the inconveniences we face in life are suddenly the norm for everyone.
We aren't necessarily stronger than anyone else, we've just been here before. We recognize the song that's playing.
Earlier this year, I joyously told my friends that "2020 will be our year." Promising FA research was on the horizon. And gene-editing technology is getting stronger. The sky was the limit.
Then the coronavirus hit.
***
"Bird Box" doesn't leave us with any answers to the questions it poses. Its narrative isn't tied up in a simply understood package. In that way, the movie is similar to life amid COVID-19. And life with Friedreich's ataxia.
We don't know the big answers yet. We survive by persevering — moment after moment, setback after setback.
Hang in there, readers. You are stronger than you know. You've faced hardships before. Sandra Bullock would be proud.
("Malorie," the sequel to the novel "Bird Box," will be released this summer and may provide more answers.)
***
Friedreich's Ataxia News is strictly a news and information website about the disease. It does not provide medical advice, diagnosis, or treatment. This content is not intended to be a substitute for professional medical advice, diagnosis, or treatment. Always seek the advice of your physician or another qualified health provider with any questions you may have regarding a medical condition. Never disregard professional medical advice or delay in seeking it because of something you have read on this website.