Will We Ever Accept FA?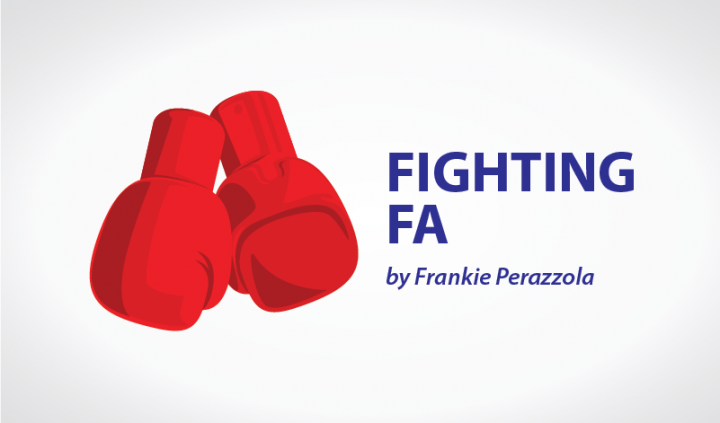 I was recently interviewed about my diagnostic journey. I am used to answering a lot of the questions but one stuck with me. It was a very simple ask: "Without mentioning Friedreich's ataxia (FA), what do you do?" The thing is, almost every aspect of my life has to do with FA and I'm not mad about it.
I have been a columnist for Friedreich's Ataxia News for almost three years. I also help run a worldwide forum on the same website to connect patients from all over. My recent career path involves the FA community as well, as I decided to become a personal trainer specifically for FA patients and learn more about the human body. Over the past four years, almost everything I've done professionally has been related to FA and I'm not going to lie: I'm very proud of it.
When I first started out as a rare disease advocate and Friedreich's Ataxia Research Alliance ambassador after being diagnosed, I hit the ground running. Well, wobbling. I genuinely believed FA was only going to be a part of my life. I never realized how essential it was to my life as a whole. I made two different social media accounts so I'd be able to separate FA life from my "normal" life. It's all the same! It's a struggle because FA is a central part of who I am no matter what I say or think. I can't escape it and it can't escape me, so it's better to just learn how to live with it.
It's pretty common for people to scramble and do as much as they can when they're first diagnosed. As soon as I was diagnosed I was hell-bent on finding a cure. I still am, I just have the more realistic approach of implementing my daily struggles as a learning tool instead of being negative about them all the time. It's natural to think a person is going to change the world at first because we want an answer immediately. And we want everyone else to stand behind us and fight, too. Eventually, I learned that things won't happen overnight and my life won't change as dramatically as I would like, so it's better to learn to live with FA.
I got a more realistic grip on my disease once I started genuinely learning how to live with it. There are days my mom has to let me figure things out and struggle. I still get mad at her whenever she tries to help me with something I can handle. It may look weird and take longer, but I always manage it. I ask for help when I need it, but my mom and I are forever learning our boundaries with each other and she is constantly learning what my body can handle.
Every single day is different. My body is forever changing and I will always have to adapt, but I feel like I have a much better grip on my life now. Although I have reached these mental high points temporarily, it's understandable for others not to have such an easy time accepting FA. It's heartbreaking. Somehow the disease always seems to come into a person's life at the most crucial and troubling times of development.
In no way am I trying to downplay the severity of an illness like FA. I just want to share a story of hope rather than despair. It's going to be hard, there are going to be inevitable struggles, but remember that we can always figure out a way to accomplish our goals. Even if it takes a little longer and looks a little different.
***
Friedreich's Ataxia News is strictly a news and information website about the disease. It does not provide medical advice, diagnosis or treatment. This content is not intended to be a substitute for professional medical advice, diagnosis, or treatment. Always seek the advice of your physician or another qualified health provider with any questions you may have regarding a medical condition. Never disregard professional medical advice or delay in seeking it because of something you have read on this website.The opinions expressed in this column are not those of Friedreich's Ataxia News or its parent company, BioNews Services, and are intended to spark discussion about issues pertaining to Friedreich's ataxia.