2019: A Year of Little Victories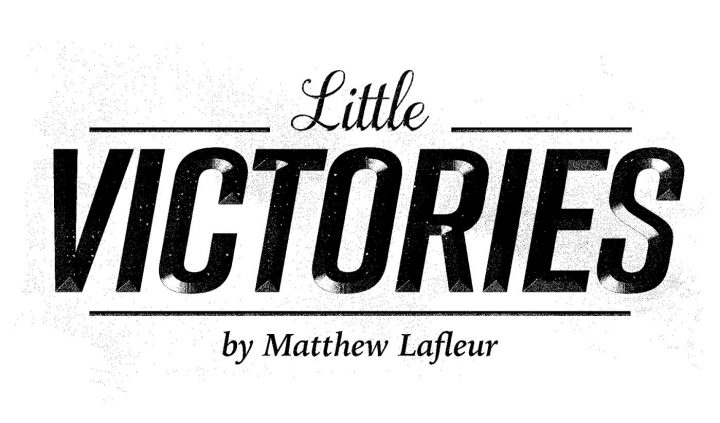 I learned a new word this year: "mFARS," which stands for the modified Friedreich's Ataxia Rating Scale. The mFARS measures the overall effect of Friedreich's ataxia (FA), rating abilities such as upper body function, lower body function, speaking, and swallowing. 
Unaffected functioning scores a zero on the mFARS. Greater difficulty in functioning results in a higher score. The higher the number, the greater the severity of FA's effect on functioning.            
On average, an FA patient increases 1 to 2 points a year on the mFARS. But I am a patient columnist, so covering science is not my job. (Read more about the mFARS here.) My duty is to write about how scientific advantages — or anything else — affects my life. 
FA is untreatable and incurable and has been since my diagnosis in 1996, so it seemed absurd to have hope in my physical wellness. It didn't make sense to work on improving myself when my capabilities would decrease no matter what and my mFARS number would increase year after year.
Maybe you feel that hopeless sometimes, too. Maybe it seems as though your journey can only end in hardship, in failure, in heartbreak, or even in death. 
Finding encouragement in those circumstances is very difficult. Sometimes it seems impossible. But I decided that finding hope, while difficult, is important. It's important to continue to be strong, to be there for others, to have fun and smile — even when your situation is bleak, and you don't think you'll ever escape it.
I'm not very good at following my advice. I am still trying to learn this lesson. One way I've found to help me recognize positivity, even in dark times when it's hard for me to be happy at all, is writing this column. I named it "Little Victories" to force me to recognize the small ways I was a champion, the small ways I didn't give up.
Small does not mean insignificant, as I've come to realize.
"Little Victories" began as a biweekly column, but in 2019, it became a weekly one. I had to write more often and had to focus more on the importance of little victories, even while facing overwhelming odds.
In 2019, I had many adventures. I enrolled in physical therapy, acquired a standing frame, welcomed Zeego into my life, joined BioNews Services as a full-time employee, and many others, most of which I documented in this column.
I think those reflections led me to recognize the little victories. And that's made me more hopeful.
I am forever grateful to my family at BioNews Services. To the editing team, which makes me sound less verbose. To my friend, Marybeth, who reads my drafts before I submit them to let me know if they're any good …
And mostly to you, reader. Thank you for following along with my little victories, whether you're a regular reader or this is the only column you read. You are helping me become a better person.
***
For the first time, a potential therapy for FA reached a Phase 2 clinical trial. The medication, omaveloxolone, is expected to go to the U.S. Food and Drug Administration for approval and distribution.
Omaveloxolone would not cure FA. However, the results of the study showed that, after 12 months, participants receiving a placebo increased one point on the mFARS, as expected. Participants on omaveloxolone decreased 1.5 points on average.
Again, not a cure. Maybe a treatment.
A maybe isn't final.
A maybe is hope.
A maybe is a little victory.
See you in 2020.
What would you like to see more or less of in this column in 2020? Do you prefer weekly, biweekly, or monthly? Do you like it when the posts are funnier, philosophically-er (take that, editors!), or more or less personal? Please let me know in the comments.
***
Friedreich's Ataxia News is strictly a news and information website about the disease. It does not provide medical advice, diagnosis, or treatment. This content is not intended to be a substitute for professional medical advice, diagnosis, or treatment. Always seek the advice of your physician or another qualified health provider with any questions you may have regarding a medical condition. Never disregard professional medical advice or delay in seeking it because of something you have read on this website.