The Zeego Tales: Takeoffs Are Scary!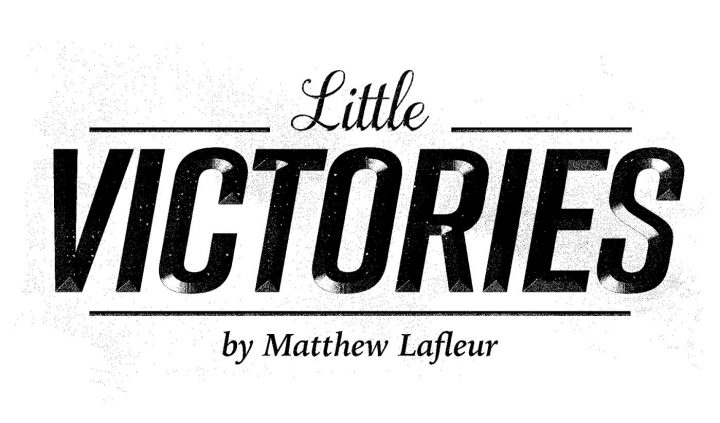 "The Zeego Tales" track the wonders of my new life with my service dog, Zeego.
The sound of rushing wind and the rumbling of turbines intensified as I felt the front end of the plane turn skyward and we left the ground.
The plane departed at 6 a.m. I'd already been awake for three hours, so I was drifting in that hazy spot between sleep and wakefulness. But when I heard the unexpected tinkling of Zeego's name tag, I jolted fully awake.
This was my first flight with my service dog since I'd gotten him in Orlando in May. I knew that he had been on several flights in his life, so I wasn't prepared to hear him jostling nervously upon takeoff. His head switched places rapidly as he unsuccessfully tried to get comfortable on the floor. He even got up and turned around a few times, as if to see whether lying in a different position would soothe his nerves.
I suddenly felt a pang. I had been so focused on my own tiredness that I didn't even bother to think about how Z-boy was feeling. He was afraid.
Because the plane's thrust was pressing me back in my seat, I couldn't lean forward to comfort him right then.
Until we reached our cruising altitude, Zeego fretted uncomfortably in solitude.
Sorry, buddy.
***
We were flying to Atlanta for a day trip: a workshop for me and Zeego, put on by his trainers at Canine Companions for Independence. The workshop went smoothly, and it was great to see some of our classmates from training — both the dogs and the humans! The afternoon closed with a trainer telling me that she saw no issues with the way Zeego and I worked together, which was a relief.
After training, we took a Lyft back to the airport and waited for our flight that evening.
As I sat in my wheelchair, with Zeego resting at my side, I slipped into my own state of nervousness. I recently accepted the full-time position of Associate Director of Columns at BioNews Services, the parent company of this site, Friedreich's Ataxia News. I'd been hoping for this for a while, and am so grateful for the opportunity. As can be expected of a full-time position, it is a lot of work.
Coming from my insular world, I wasn't prepared for that. I felt insecure. How could I carry out my vital new role, direct social media for my family's company, serve as a proud ambassador for the Friedreich's Ataxia Research Alliance (FARA), lead the FARA Ambassador speaking team, and commit fully to a meaningful new project, writing a children's book?
I am passionate about all these projects, but am awful at time management.
I couldn't see how I would juggle my workload while living with Friedriech's ataxia, with all its attendant medical and physical therapy duties, and being a deserving owner to Zeego.
So I panicked. I had a breakdown (though my breakdowns look a lot more stoic than other people's). I knew then, and still know, that I want to and am able to accomplish everything I listed. I am eager and excited as I enter this new phase of my life! But as things move faster and faster, and the solid ground disappears from under me, it's scary.
***
Before takeoff from Atlanta, I fastened the end of Zeego's leash to my chair. This time, I could lean down and comfort him.
As the plane's speed and jostling intensified, he looked up at me, his droopy brown eyes looking worried. 
"Don't worry, buddy," I said, bending over to pet behind his ears. "I promise, you'll be OK. We'll be OK."
Update: Two weeks into my new role, I am loving it. It was a scary beginning, as most beginnings are, but I am looking forward to more responsibilities.
***
Friedreich's Ataxia News is strictly a news and information website about the disease. It does not provide medical advice, diagnosis or treatment. This content is not intended to be a substitute for professional medical advice, diagnosis, or treatment. Always seek the advice of your physician or another qualified health provider with any questions you may have regarding a medical condition. Never disregard professional medical advice or delay in seeking it because of something you have read on this website.