The Zeego Tales: Naming the Hurricane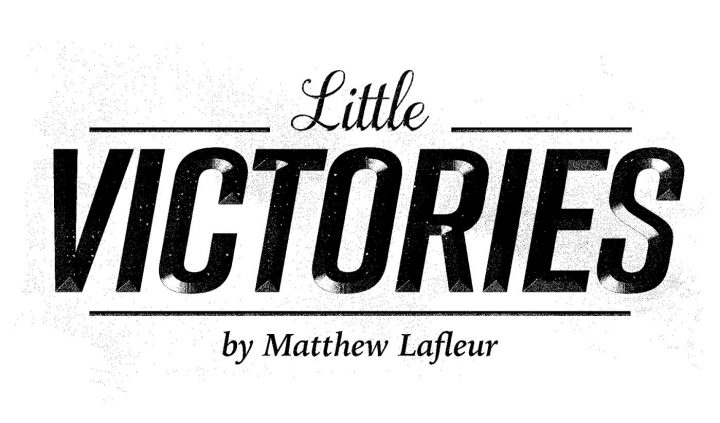 "The Zeego Tales" track the wonders of my new life with my service dog, Zeego.
"Hurricane Barry" sounded innocent enough — more like a goofy uncle than a scary predator. After making landfall in Louisiana, the hurricane was renamed a tropical storm, which is what reached my house in south-central Louisiana.
When Barry hit my area on a Saturday morning last month, I startled awake. The whooping winds and the rain smattering against the window were louder than I'd expected. This was the first hurricane I'd endured since bringing home Zeego, my service dog. I was concerned about how he'd react to the stormy weather.
Although he spent much of his life in Alabama and in Florida, I didn't think he'd ever experienced a hurricane. My concerns quickly eased when I looked over at him. Zeego's eyes were still closed and he was breathing deeply, more concerned about sleep, his favorite activity, than Barry.
I was pleased when I flicked the light switch on and found that we still had electricity.
Maybe this storm would leave me unscathed and grateful.
Barry is a weird name for a hurricane, anyway.
***
It was the first day of class at the Southeast Region Team Training for Canine Companions for Independence. We had practiced giving commands on a spool of rope made to look like a dog. Now, each class member would be designated their first real dog to work with.
Looking back on it now, I realize these dogs were preassigned to us. If we worked well together, we would be matched with these dogs. All that my classmates and I thought at the time was, "A real dog! At last!"
The beautiful dogs Wexy, Darling, Nermal, Valentine, Sarge, Czar, and Vizzini were each placed with one of my classmates. I eagerly wheeled myself to the front of the room when my name was called.
"Matt, this is Zeego," my instructor said, handing me the leash of a white Labrador retriever.
"Hey, Zeego, my name's Matt," I whispered to him once I had the leash in hand. 
Names are important. I searched the internet to discover what "Zeego" meant. I'd never heard of that word. I found out that a zeego is part of a clinical microscope. A zeego is an essential element in finding a treatment or a cure for my disorder, Friedreich's ataxia.
***
When I was diagnosed 20 years ago, I didn't know the name "Friedreich's ataxia," and honestly, I didn't want to know. Simply knowing it as a "nerve disease" seemed to be easier for me. Rather than understand the diagnosis, I chose to live in ignorance. I didn't look at the definition, didn't know what future disabilities it would bring. It was less scary that way. 
Or so I thought. 
I've come to see that once we identify something, give it a name, we don't increase or decrease its power or its unpleasantness. What we do is empower ourselves. We take away the unpredictability of outside influences. 
***
I have many nicknames for Zeego: Zee, Zeegy, Z-boy, Z-man, Puppy, Buddy. He responds best to his real name. 
I'm really fortunate to be able to call him mine, no matter what storms may come. 
Maybe there'll be a treatment or cure for FA soon. Maybe a zeego will help save my life. Maybe a Zeego already is.
***
Friedreich's Ataxia News is strictly a news and information website about the disease. It does not provide medical advice, diagnosis or treatment. This content is not intended to be a substitute for professional medical advice, diagnosis, or treatment. Always seek the advice of your physician or another qualified health provider with any questions you may have regarding a medical condition. Never disregard professional medical advice or delay in seeking it because of something you have read on this website.