It's Time: I've Decided to Go Back to Work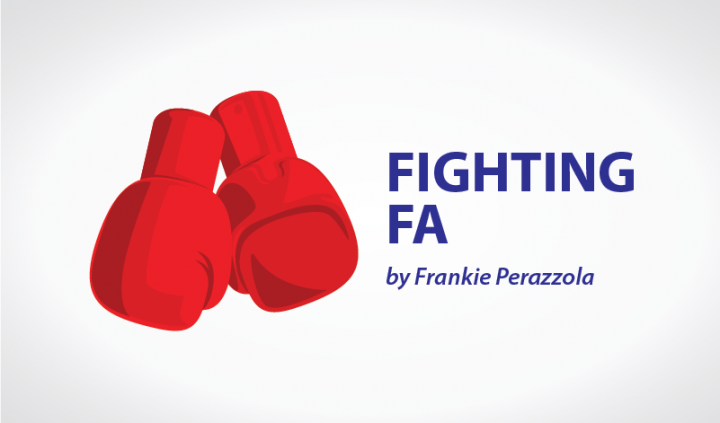 When I was in college, my goal was to work in professional sports in marketing or sales. Before I graduated, I worked in ticket sales for the Phoenix Suns basketball team and loved the path my career was taking.
I had my foot in the door at the NBA and it felt good to be there. One year after I graduated, I was diagnosed with Friedreich's ataxia (FA). I already had moved back to Los Angeles because I dreamed of taking on the sports world there. But the diagnosis threw a wrench into my plans.
I hate admitting how much of a grasp the diagnosis had on me and my career. I felt like a victim of my circumstance and that I couldn't handle my new life. I was proud and resentful. Of course, a diagnosis of something like Friedreich's ataxia is completely life-altering. But I had dropped everything I was working toward in college to focus on how to navigate a new life with a neuromuscular disease. I didn't realize how much of an impact not working had on me.
If anyone thinks I'm being hard on myself, I am. I'm always like that because as the saying goes, we are our harshest critic.
Three months before my diagnosis, I scored an interview for my dream job with my favorite franchise in the NFL, the Los Angeles Rams. It was the first year the team was in LA after moving from St. Louis. Job interviews had always been easy for me, I felt confident in my abilities to work, and I was excited about the opportunity.
At that point in my life, my walking was noticeably different. Unaware of what was happening, I decided to limp and tell others that I had pulled a muscle. I tried to focus on the fact that I had beaten 700 other people to make the cut for the final 50 candidates who received an interview. I tried focusing on the fact that I was interviewing to be a season ticket holder representative for my favorite NFL team. But no matter how hard I tried to look at the bigger picture, I couldn't help but focus on my walking and how everyone around me was noticing it. I felt weak, insecure, and unlike myself. And I blew the interview. It felt like I couldn't put a coherent sentence or thought together and it was maddening. This had never happened before. Why now?
About five years have passed since my diagnosis and that interview. I now (finally) feel that I have a more comfortable grasp on what my life will entail in the future. Fear had consumed me at the time of my diagnosis, and on some days, it is still a burden. In retrospect, I had tried to create a completely new life instead of adapting, and that's where I lost myself. I do give myself some credit for coping, but I should have figured out earlier what I need physically and mentally to deal with FA.
I spent the longest time making excuses as to why I couldn't work. Now, however, I am being more realistic. I needed time to see how my body would progress, what medications I needed, and whether I should use a wheelchair or walker, and to learn the importance of physical therapy and chiropractic adjustments. I needed to see that I could still handle being in a corporate environment and keep up with my medical schedule. It may be difficult to find a franchise that can accept my schedule with clinical trials and various doctor's appointments, but it definitely is doable. I just need to find a franchise willing to work with me.
Although it has taken me a while to become comfortable with dealing with a progressive illness, I needed that time. But I felt as if something were missing, which is my career. I miss working. I miss being part of a team and achieving goals within a franchise. So, hopefully, I will be able to update everyone in a few months about how I found a job with an amazing team!
***
Friedreich's Ataxia News is strictly a news and information website about the disease. It does not provide medical advice, diagnosis or treatment. This content is not intended to be a substitute for professional medical advice, diagnosis, or treatment. Always seek the advice of your physician or another qualified health provider with any questions you may have regarding a medical condition. Never disregard professional medical advice or delay in seeking it because of something you have read on this website.