Why I Believe Adaptive Fitness Is Important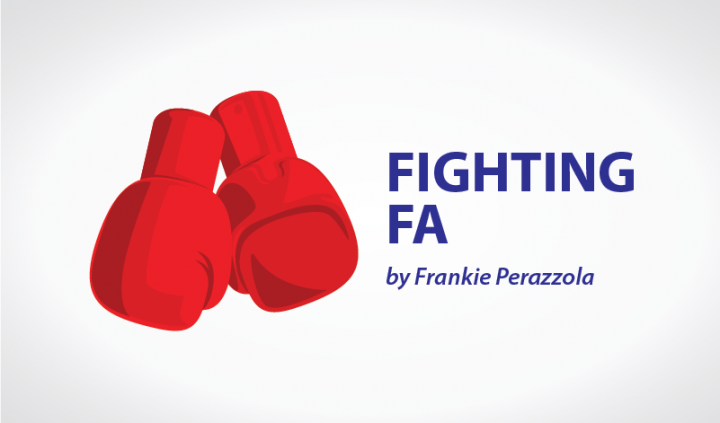 This week, I wanted to do something a little different. As an FA patient diagnosed only four years ago and with no sign of a heart condition yet, I understand that not too many people can relate to my views on working out. My friend Joey has a similar outlook on physical fitness as I do, but he has been dealing with FA for most of his life and has a heart condition.
Take a look at how being active has helped Joey in numerous aspects of his life. Finding workouts that he can adapt to has been life-changing, he says. It can be for you, too, if you give it a fair shot!
Here's what Joey has to say:
Hello! My name is Joey Mullaney and I am a 24-year-old from Massachusetts. I was diagnosed with Friedreich's ataxia when I was 9 and then diagnosed with left and right ventricle cardiomyopathy when I was 18. The news of the heart-condition diagnosis scared the hell out of me. I made a decision that night to up my exercise from 2-3 days per week to 4-5 days, and do my best to eat well.
Six years later, I can proudly say adaptive fitness is saving my life.
A story that comes to mind takes me back to a few weeks ago when I was driving to my graduate school in Boston. The commute is roughly an hour's drive from my house. One of the more frustrating symptoms of FA is that I struggle to control my bladder. So, imagine how difficult this drive becomes when I (stupidly) decide to chug a full, 16-ounce water bottle just before getting into the car.
For the most part, the drive was going smoothly and I didn't have to go to the bathroom yet. It wasn't until I got into Boston, stuck in bumper-to-bumper traffic, that I realized how badly I had to go. My bladder was about to burst. Fortunately, the traffic started to open up, allowing me to make it to my school's parking garage just in time. Once I parked my van, however, things took a turn for the worse.
As I transferred from the driver's seat into my scooter, I was too focused on getting to the bathroom that I forgot to take my time backing down my car's ramp. I cut the wheel too soon, and my scooter (along with me) tipped over onto the pavement. There I was, stuck on the ground with my scooter tipped over on me, about to pee my pants. To make matters worse, there was no one in the parking garage to help, so I knew I had to figure it out on my own.
Although this situation was far from ideal, adaptive fitness has prepared me physically to overcome these kinds of situations. First, I picked my scooter upright and off of me. Next, I placed my scooter battery (which is sneaky large and heavy) next to me and used it to help push myself off the ground within reach of my scooter handles. Once stabilized and in my seat, I reached down and placed the battery into the scooter. Boom — good to go and off to the bathroom just in time.
As we all unfortunately know, there are no medical treatments available to fully combat FA's symptoms. However, I've discovered the benefits of working out, and how strengthening my body can help deal with these symptoms and make life a bit easier for me.
Therefore, I encourage you all to do the same, and if you're not sure where or how to start, feel free to reach out to me at [email protected]
***
Thank you, Joey, for sharing your perspective!
[Editor's Note: Patients are strongly advised to consult with their physician or specialist before beginning any exercise program.]
***
Friedreich's Ataxia News is strictly a news and information website about the disease. It does not provide medical advice, diagnosis or treatment. This content is not intended to be a substitute for professional medical advice, diagnosis, or treatment. Always seek the advice of your physician or another qualified health provider with any questions you may have regarding a medical condition. Never disregard professional medical advice or delay in seeking it because of something you have read on this website.