The Best Man Gets His Groove On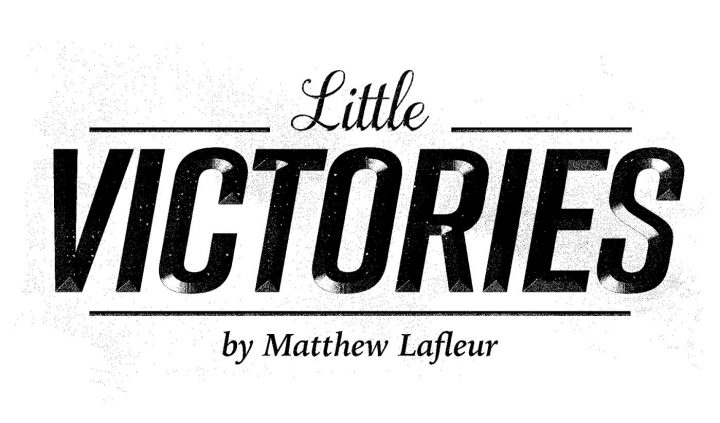 Being the best man at a wedding had its challenges.
I am not comfortable being the center of attention, so it was not relaxing to give a speech at the rehearsal dinner or go down the aisle during the ceremony. But I have known since college that showcasing my abilities is beneficial.
Most of the people gathered had never heard of Friedreich's ataxia (FA), but couldn't ignore its reality when they heard my slightly slurred (but completely sober!) speech, and saw my slow and clumsy trek in a wheelchair up and down the church aisle.
Being an advocate for FA is important to me, but that knowledge didn't make my discomfort go away. 
Everyone is looking at you and wondering why you act so oddly.
This couple deserves someone healthier than you to be in their wedding.
Helping quiet that critical and nagging voice in my head was the humbling honor I felt when asked by Brian to be best man at his wedding.
I met Brian in college, and he soon became my best friend there. I was not only flattered at being asked. I was amazed.
Brian didn't know me before I was 18, the year I transitioned to using a wheelchair. As I saw my symptoms progress and my abilities decline, my inner voice grew louder and more critical.
How can you possibly need help doing that? 
Everyone feels sorry for you.
For a long time, my self-worth was tied to my abilities. Losing function every day increased my shame. I was frustrated with myself. 
The pessimistic voice in my head suddenly seemed a part of my identity. I could no longer call it a "voice." It was the way I thought.
Maybe you feel the same way, reader. Maybe your self-worth is tied to your capabilities. 
You are worth more than what you are physically capable of doing.
That was hard for me to believe, but when Brian asked me to be the best man in his wedding, I had a small epiphany.
Maybe I am more than my disability.
You are so much more than any disability you face. Triumph over it. Never let your disability define you.
At the wedding reception, some of my friends begged me to go on the dance floor. If you think that going on the dance floor was an easy decision for me, welcome to the "Little Victories" column. My name is Matt Lafleur.
You will look like a fool out there on the dance floor. Everyone will feel awkward when they see you.
Sometimes, when your critical inner voice keeps nagging at you, it's OK to ignore it.
Sometimes that voice needs to shut up and let you dance.
***
Friedreich's Ataxia News is strictly a news and information website about the disease. It does not provide medical advice, diagnosis or treatment. This content is not intended to be a substitute for professional medical advice, diagnosis, or treatment. Always seek the advice of your physician or another qualified health provider with any questions you may have regarding a medical condition. Never disregard professional medical advice or delay in seeking it because of something you have read on this website.