Kyle Bryant Announces the First-ever Virtual rideATAXIA Global Challenge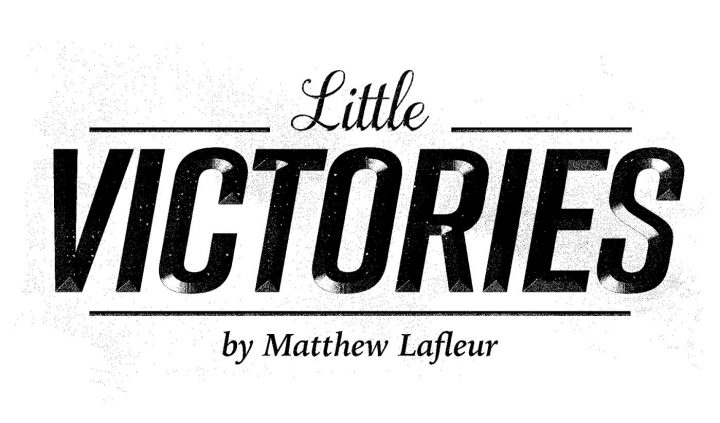 Editor's note: This week's column is co-authored by Kyle Bryant, founder of rideATAXIA, spokesman for for the Friedreich's Ataxia Research Alliance, and co-host of the podcast "Two Disabled Dudes."
A few weeks ago, I wrote "I'm Confident rideATAXIA Dallas Will Happen in November," a column about how much I looked forward to a rescheduled rideATAXIA Dallas event. Originally scheduled for March 28, this day of bike rides is a fundraiser for my disorder, Friedreich's ataxia. I was hopeful when it was rescheduled for November, on my birthday. 
Because of the continuing coronavirus pandemic, the Friedreich's Ataxia Research Alliance (FARA) recently decided that the event would not happen this year. 
Although I am sad this event won't be my birthday party, I'm not despairing over canceled plans. I look forward to what I can do instead. This healthy way of looking at things isn't the result of my own strength, but a product of dealing with the challenges of Friedreich's ataxia. Those diagnosed with FA a long time ago tend to be adept at patience. We adapt to whatever situation we are forced into.
We are pros at making the most of unfortunate situations.
Or, as Kyle Bryant likes to say, "Life is not about the situation we find ourselves in. Life is about how we react."
Kyle is the founder and director of the rideATAXIA program. He is the star of a documentary film, a published author, a podcast co-host, and one of my best friends. He agreed to write this column with me.
So, thank you, buddy. This Little Victory is yours.
***
Matt, it is truly an honor to write with you, my friend.
As soon as someone is diagnosed with FA, it feels like it's nothing but an endless spiral of degeneration as physical abilities begin to deteriorate. It was hard for me to define myself as I went from the top of the game to "that clumsy guy." 
As FAers, we are all constantly redefining ourselves as we discover new aspects of our abilities. I have three thoughts that help me change my perspective from giving up to being a champ: 
Walking on two feet is overrated, let's roll!
Three wheels are better than two in my world.
It might take me seemingly forever, but I'll get it done. 
The point is that there are lots of different ways to do things, and our ability to adapt to an ever-changing situation is what makes us powerful.
So, Matt, I invite you and everyone you know to participate virtually this fall as rideATAXIA Dallas moves to neighborhoods all over the world with the first-ever virtual rideATAXIA Global Challenge. Our goal is to log enough miles as a team to circumnavigate the globe, and we need your help!
FARA President Ron Bartek often says, "The sun never sets on our research," because FA research is happening in labs and clinics around the world. The rideATAXIA Global Challenge strives to connect the worldwide FA community and highlight the tireless research efforts to treat and cure FA.
Registration for the rideATAXIA Global Challenge is free and will open later this month. We will officially kick off the month-long effort on International Ataxia Awareness Day, Sept. 25. You can cycle, run, walk, wheel, stretch, do yoga, meditate, or read — as long as your body, mind, or spirit is active, you're in.
No matter where you are in the world, we're part of the same team, logging miles, taking action, and raising funds for research.
Matt, even though we won't be in the same city, I'm really looking forward to celebrating with you. This will be an epic birthday party.
***
Friedreich's Ataxia News is strictly a news and information website about the disease. It does not provide medical advice, diagnosis or treatment. This content is not intended to be a substitute for professional medical advice, diagnosis, or treatment. Always seek the advice of your physician or another qualified health provider with any questions you may have regarding a medical condition. Never disregard professional medical advice or delay in seeking it because of something you have read on this website.The opinions expressed in this column are not those of Friedreich's Ataxia News or its parent company, BioNews Services, and are intended to spark discussion about issues pertaining to Friedreich's ataxia.