FA Allows Me to See Underwater and Face Its Uncomfortable Elements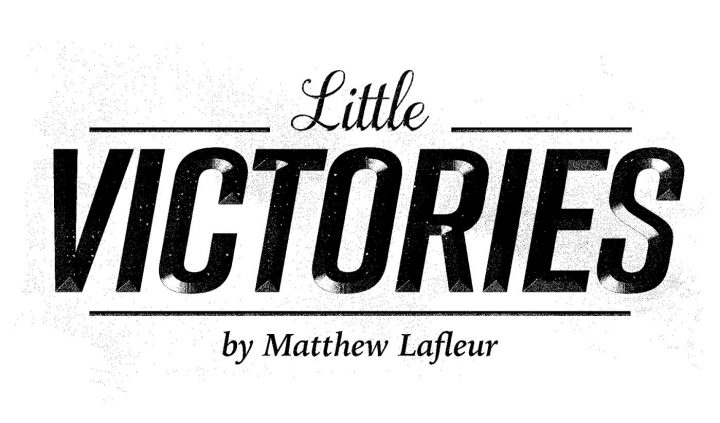 "I'd give all of my degrees to write as powerfully as Melville," Dr. Cicardo mused. She had read a passage from "Moby-Dick; or, The Whale" aloud to her small college class. She reminded me of a proud songbird who recognizes the beauty of the tune that she chirps.
She had finished reading a section that featured a conversation with Stubb, the second mate on Captain Ahab's ship, the Pequod. I had rushed past this passage in a hurry to reach the end of the chapter. But now, I realized that the conversation I had assumed to be insignificant was profound.
In the passage, Stubb said that he preferred to look above the water's surface. He had looked under the surface once and been scared by what he had seen. After that, he vowed to avoid looking underwater again. Above the surface, nothing was blurry or unrecognizable; everything was clearly defined and predictable.
I was one of a group of six students who sat around the table discussing our insights into the reading. "It's like Stubb prefers to skim the surface of life, rather than looking at or questioning its deeper elements," I said, wordlessly congratulating myself. I was sure, in my 20-year-old wisdom, that I knew what it was like to gaze at the deeper, uncomfortable elements of life.
I didn't — at least, not entirely. And I still don't. But Dr. Cicardo smiled and nodded, satisfied that my comment had sparked a conversation in the group.
Shortly afterward, I heard a low thunderclap. I was glad that the class was almost over as I didn't like to go out in the rain in my power wheelchair.
***
Friedreich's ataxia (FA) is not for the faint of heart.
What I mean is that having FA is uncomfortable. (Understatement of the year, I know.)
FA begins with a whisper of symptoms, so slight that we hardly notice them. Over time, they become louder. Though I didn't want to face the reality of my worsening symptoms, their murmurs soon reached a volume that was impossible to ignore. I was forced to face my uncomfortable reality, and to adapt to it. 
For us FAers, facing our symptoms doesn't stop them from being uncomfortable. We learn to look at our disease without backing away. We see under the water's surface.
Our resilience becomes a necessity. We nurture it as our lifeline, which helps us to face the blurred and scary sights underwater.
We watch as other people in our lives fade away. As our movements become more restricted, and our speech less coherent, others often choose not to acknowledge those awkward aspects of our illness. Like Stubb, they prefer to see above the water's surface, where everything is clear and definite.
Though it may seem that I am critical of those who choose to look only above the surface, I'm jealous of them. Being able to see only the positive in a situation and ignore things like debilitation and death sounds good to me.
But I know that path is not for me. And, dear reader, if you've read this far, it is not for you either.
"Consider them both, the sea and the land; and do you not find a strange analogy to something in yourself? For as this appalling ocean surrounds the verdant land, so in the soul of man there lies one insular Tahiti, full of peace and joy, but encompassed by all the horrors of the half known life. God keep thee! Push not off from that isle, thou canst never return!"―Herman Melville, "Moby-Dick; or, The Whale."
Resilience is a source of pride for me. I find it amazing that I've learned to see underwater, and can even be happy to do so. Maybe that is the song that I am meant to chirp.
***
Friedreich's Ataxia News is strictly a news and information website about the disease. It does not provide medical advice, diagnosis or treatment. This content is not intended to be a substitute for professional medical advice, diagnosis, or treatment. Always seek the advice of your physician or another qualified health provider with any questions you may have regarding a medical condition. Never disregard professional medical advice or delay in seeking it because of something you have read on this website.