First I Swim, Then I Drown, Now I Float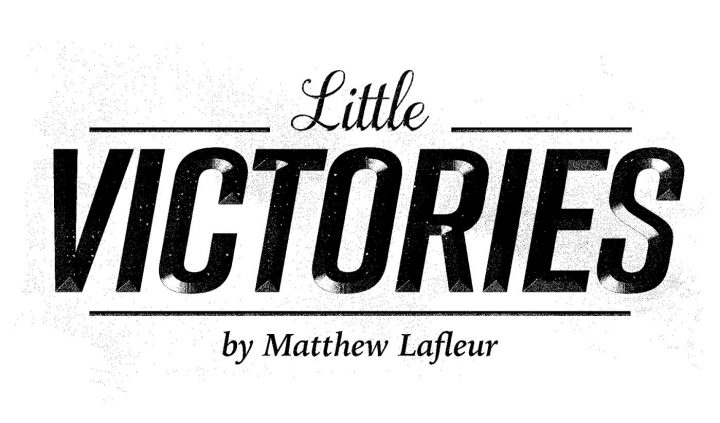 I remember getting to the pool early one summer morning before swimming lessons began. I wasn't a swim teacher per se; I was more of a teacher's assistant.
The head instructor had me and the instructors my age do a lifeguard training exercise.
At 15, I was a pretty strong swimmer. Still, jumping into the deep end of the pool wearing a long-sleeve, button-down shirt and khaki pants over my swimsuit was definitely weird.
Our task was to tread water for 45 minutes, take off the shirt and drop it to the pool floor, and take off our pants to make a flotation device out of them.
I hadn't expected to be so uncomfortable soon after I jumped in. The longer clothes stuck to my body right away — sticky, hot, invasive, claustrophobic.
I wanted to give up and swim to the side of the pool like some of the others did, but my stubbornness wouldn't allow me to give up. When the head instructor blew his whistle three-quarters of an hour later, I swam to the side of the pool, exhausted but grateful for my strong swimming ability, my independence.
***
Over 10 years, three degrees, and multiple increasing symptoms of Friedreich's ataxia later, I returned to the pool. Although now I sat in a wheelchair, I expected to retain the muscle memory of getting around in the pool. After all, I used to be a strong swimmer, I was adept at being in the water, and I even trained as a lifeguard!
For a while, I impressed myself. Although my legs were slow to react, my arm strength compensated. I swam laps underwater, where all was quiet and peaceful.
On my final lap, I reached the side of the pool. I looked up to the surface and tried to swim toward it. However, my limbs didn't comply quickly enough. I ran out of breath and slowly started sinking. I closed my eyes.
I awoke from less than a minute of deep slumber. My stepdad had heroically jumped in to rescue me. Now I was lying on the side of the pool, coughing up water. 
After that, everyone decided I could no longer swim alone.
I hung my head. How could I argue?
I didn't die that day, but my ability to swim independently did.
***
About five years later, my best friend and his fiancée helped me in the pool by putting their arms under my shoulders and walking me down the steps.
I was ready to try swimming again.
The increased severity of my FA symptoms in the pool shocked and saddened me. I held on tightly to a pool float and depended on it to keep my head above water.
I tried to practice kicking my legs in front of me. Sadly, even that was nearly impossible.
Next, I tried to walk on the bottom of the pool without success. Finally, I moved my legs out in front of me in an attempt to float on my back.
To my relief, I still was able to do that.
My friend and I talked for a bit like that, even playing that stupid game of seeing images in the clouds.
The sun bore down directly on my face.
"We should have brought you some sunglasses," my friend said. He then threw his hat over my face, being funny, but also using what he could to protect me. 
"You OK?" he asked, expecting I would be hot with my face under a hat. 
It was surprisingly cool. The air flowed through the hat, and my face wasn't directly under the summer sun. 
I thought about my body's deterioration. How I had transformed from someone who taught swimming lessons to someone who lost consciousness, unable to keep his body from sinking in the deep end of the pool, to someone who now mostly just floats. 
Before I became discouraged, I thought of my friend. He's been by my side since high school. I wouldn't have the chance to go swimming that day without him. 
Facing a deteriorating body alone is unbearable. 
Maybe the definition of independence changed for me. Maybe it's not about relying on my own body, but surrounding myself with others who love me. People who help me when I'm sinking, and those who help me into the pool and cover my face with their hat. 
No matter what additional scary disabilities I'll deal with, I won't face them alone.
"You OK?" he repeated. 
"Yeah, I'm good," I said. And I meant it.
"I'm doing OK."
***
Friedreich's Ataxia News is strictly a news and information website about the disease. It does not provide medical advice, diagnosis or treatment. This content is not intended to be a substitute for professional medical advice, diagnosis, or treatment. Always seek the advice of your physician or another qualified health provider with any questions you may have regarding a medical condition. Never disregard professional medical advice or delay in seeking it because of something you have read on this website.The opinions expressed in this column are not those of Friedreich's Ataxia News or its parent company, BioNews Services, and are intended to spark discussion about issues pertaining to Friedreich's ataxia.