The Sound of Forgiveness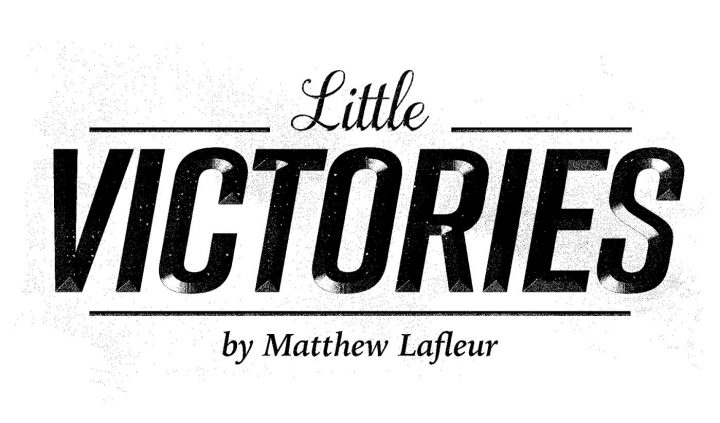 I was grateful to be around my large extended family at our yearly Christmas party. Zeego, unleashed in the huge building where the festivities took place, sniffed beneath the rows of white plastic tables. I had hoped that he would bring some holiday cheer to others, though he was just hanging around people with plates, hoping that they'd drop some gumbo or boudin.
Cajun food is a treasure, especially during the holidays.
Some family members sat around a portable fire pit, watching the flames and enjoying its warmth. The night was only slightly chilly, and I was comfortable without a jacket.
Though I wanted to sit next to them, I needed a sturdy table on which to rest my bowl of soupy gumbo.
Some of my big-hearted relatives took turns sitting at the table with me and shared what was new in their lives.
I had difficulty hearing them. This is an uncomfortable reality for some with Friedreich's ataxia (FA). Hearing conversations clearly, especially in a crowded room, is nearly impossible for me.
When my bowl was empty, I pushed myself away from the table. I was frustrated with myself, listening to the cacophony of happy chatter surrounding me, yet struggling to identify what was being said in one conversation. 
Why am I so awkward? I berated myself alone at a crowded party. 
You've always been a loner.
But maybe it's not due to a lack of character.
Right before the holiday break from work at BioNews Services, I was included in an email conversation with the other FARA ambassadors, a group of FA patients committed to raising awareness and funds for research on behalf of the Friedreich's Ataxia Research Alliance.
We discussed hearing difficulties with FA; the chat served as a reminder that I am not alone.
A post on the website of Ataxia Canada describes hearing problems in those with FA:
"[T]he person hears speech for his detection capabilities (abilities to identify the presence or the absence of sound or of speech) are preserved well enough. The problem is more on the level of decoding, that is to say the ability to clearly identify what is being said. It is a little as if the person faced a foreign language: he hears that someone is speaking to him but he does not succeed in deciphering what the person wants to say to him. This problem is more noticed in noise and in groups and in these situations conversations become more and more difficult. The person must make extra efforts in order to be able to take part in a conversation."

So maybe the reason I've tended to avoid large groups since childhood is not simply because I see myself as awkward.
A shy little boy couldn't understand everything being said in groups of his classmates. Rather than constantly asking others to repeat themselves, the boy learned to avoid large groups, long before he even knew the words "Friedreich's ataxia."
***
Abruptly I snapped out of my head as I felt something placed in my lap. Back at the party, lost in thought, I'd slowly rolled my wheelchair and was now in front of a small fort, where younger family members were playing.
A yellow toy cellphone had been placed on my lap by a 2-year-old I'd just met.

(He is my cousin Blaine's son. I wrote about how Blaine served as my first wheelchair here.)
I was moved. Most young children are uncomfortable around people in wheelchairs, yet this boy invited me to play after just meeting me.
I lifted the toy phone to my ear.
***
I've been beating myself up for too long, seeing myself as broken and flawed and defined by my limitations.
If, like me, you have trouble seeing yourself as separate from your problems, I invite you to join me in my New Year's resolution.
I will try to forgive myself for having FA.
Be kinder to yourself. Please.
***
The toddler looked at me, his big eyes innocent and expectant.
"Hello," I said into the phone. "Thanks for calling."
***
Friedreich's Ataxia News is strictly a news and information website about the disease. It does not provide medical advice, diagnosis, or treatment. This content is not intended to be a substitute for professional medical advice, diagnosis, or treatment. Always seek the advice of your physician or another qualified health provider with any questions you may have regarding a medical condition. Never disregard professional medical advice or delay in seeking it because of something you have read on this website.