Learning to Shift from 'I' to 'We'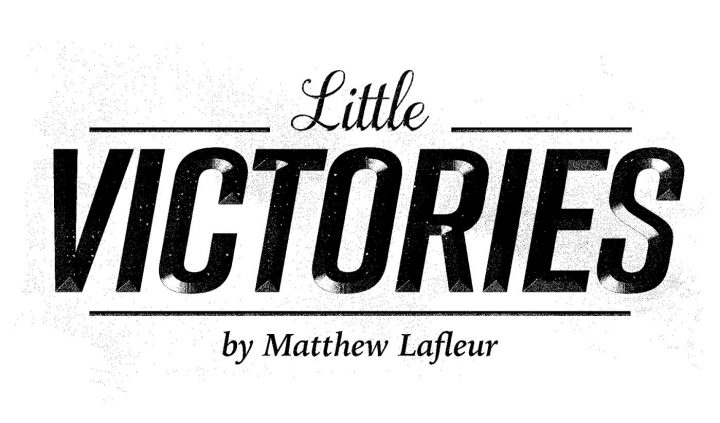 It doesn't make sense to be this fragile, I thought, as my stomach dropped and I wanted to … fight? Punch a wall? Sob?
I had no logical reason to be upset.
Yet, when I overheard a longtime friend on a phone call describe me as "the handicapped guy from high school," my day was ruined.
Isn't that silly? Why let that get to me? It is true, after all. 
***
A few weeks ago, I wrote about how I and many other rare disease patients tend to view ourselves: as victims of our diagnoses. We struggle to see ourselves as more than a biological accident and a burden on others.
How we view ourselves matters. Whatever identity we give ourselves — a victim, a loser, a champion, a dark horse, etc. — sets us on a path to becoming more like our perceived roles.
Self-fulfilling prophecies are real. Are we patient or cruel with ourselves? Can we separate what is our fault from what isn't?
What we think of ourselves, how often we criticize or praise ourselves, and how we define ourselves matters. I am still trying to learn this, as this idea is echoed in almost every "Little Victories" column.
The discomfort, the letdown, and the frustration caused by living with FA are real, and they're loud. They tend to drown out the world around us, leaving us alone with our flawed selves. I hope to never stop reflecting on and improving myself, and striving to be better.
But unexpectedly, a revelation rears its ugly head when I focus entirely on my woes. Though I am the one diagnosed with FA, I am not the only one affected by it. 
As it turns out, I'm not as alone as I sometimes think.
Life is unfulfilled if it is lived in isolation. Everyone is more than our self-proclaimed identities, no matter how heroically or cowardly we see ourselves.
To those of us with FA, our parents, siblings, and close friends suffer from FA as well. To the parent who can only watch as their child loses the independence they once had; to the sibling, angry that she can easily do what her brother or sister struggles to do; to the spouse, suddenly wondering about taking on caregiving responsibilities and then feeling guilty for dreading it; to the friends who'd give anything to make life easier for their buddy — you are all more cherished than you realize. Thank you for not leaving. Even when it's hard. 
Sometimes I forget that my shortcomings and struggles can't be my only focus. I need to look beyond their effect on me. FA, like every other struggle in life, is less solitary and more communal.
***
I wish I would have reacted differently to my friend describing me as "the handicapped guy from high school."
But the truth is I'm not always logical. Even though we were in total agreement, FA is a terrifying and awful part of my identity. I don't want my diagnosis to be the only part of me that matters, but I realize that FA is a struggle for everyone who matters in my life. I long for open discussions in which everyone agrees that FA sucks and we wish it weren't part of our lives.
Caregivers should be able to admit that they wish they could just take the pain away. I want others in my life to be able to admit that my FA is hard for them, too. And I don't want anyone afraid that it would offend me.
I am still working on that. I sometimes see FA as simply burdening others.
But I am trying to see talking openly about it as not struggling alone.
***
The internal struggle of life with FA, or whatever issues we face, feels all-consuming. Although we carry a heavy burden, we can't allow ourselves to focus only on the interior. Don't get lost in the murky depth of isolation. Remember those around you. 
Shifting your focus may not only be a relief, but it also may be what keeps us going.
Maybe I should stop using "I" so much and use "we" instead. 
***
Friedreich's Ataxia News is strictly a news and information website about the disease. It does not provide medical advice, diagnosis, or treatment. This content is not intended to be a substitute for professional medical advice, diagnosis, or treatment. Always seek the advice of your physician or another qualified health provider with any questions you may have regarding a medical condition. Never disregard professional medical advice or delay in seeking it because of something you have read on this website.