The Zeego Tales: A Little Something Extra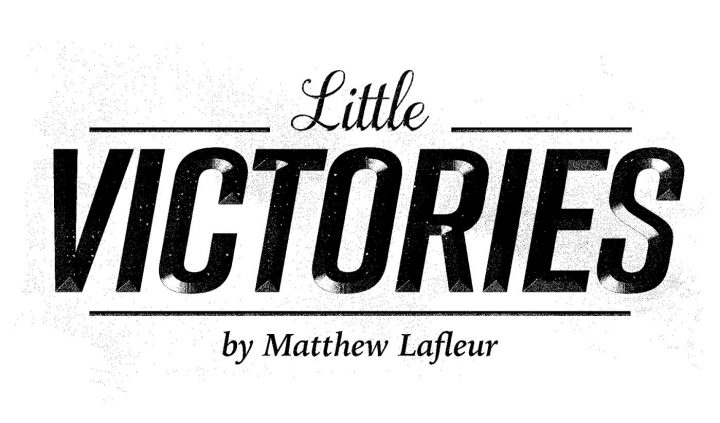 Focusing on times of plenty and excess amid the COVID-19 pandemic seems foreign, or even rude. However, this calamity and all the pain it's wrought cannot be all we see.
Its prison walls are not opaque, just murky. We must look beyond them, look past them, or else we surrender to defeat. Take all of the necessary precautions, but always remember that eventually, extreme social distancing will be a thing of the past, the sun will rise again. Let's not miss it. Let's look forward to it. 
***
A Cajun-French word that should be used more broadly is lagniappe ("lan-yap"), which means "a little something extra." It's a joyous word, implying times of plenty.
The word calls to my mind a large, satisfying meal; just when the hearty main course is finished, a small saucer with a perfect little dessert appears. And who in their right mind would turn down a piece of pecan pie or a serving of bread pudding or a couple scoops of ice cream?
… And now I'm hungry. But I know that even while trying to social distance, I can't go to my dining room table alone. My roommate since last May looks at me with his large brown eyes, wordlessly begging me for a bite of whatever I have to eat.
My house feels much less empty these days because of my service dog, Zeego.
I remember when filling out the application to obtain a service dog from Canine Companions for Independence that I was excited, but nervous, at the thought of how profoundly my life would change. 
I admit, I felt a little guilty. Many tasks that service dogs can do are things I am able to do on my own: turning light switches on and off, opening and closing doors and drawers, etc. Shouldn't a service dog go to someone whose needs are more immediate?
My justification for applying was that although I have no problems doing those tasks now, they may become more difficult in the future. The progression of Friedreich's ataxia is often scary. My capabilities now are more severely handicapped than they were a decade ago. I don't know where they'll be in another decade, so I may need help doing those tasks.
The joy of having Zeego around was not something I planned for. It is lagniappe.
At night, Zeego goes to sleep in his dog bed at the foot of my bed. Yet in the middle of the night, he jumps up to meet me. When I wake up, his head is on the pillow next to mine. Maybe I should be mad at him for jumping into my bed. I'm not though.
Sometimes I wake up to something pressing on my back. (I'm a side-sleeper.) Zeego doesn't desire human contact during the day; he'll allow me to pet him, but he doesn't desire it. But on more than a few nights, I wake up to find his paw reaching out and pressing into my back. I'm not quite sure what this means.
All I know is I didn't expect this.
Some lagniappe may be what life is all about.
***
Friedreich's Ataxia News is strictly a news and information website about the disease. It does not provide medical advice, diagnosis, or treatment. This content is not intended to be a substitute for professional medical advice, diagnosis, or treatment. Always seek the advice of your physician or another qualified health provider with any questions you may have regarding a medical condition. Never disregard professional medical advice or delay in seeking it because of something you have read on this website.