Seizing What I Can from Life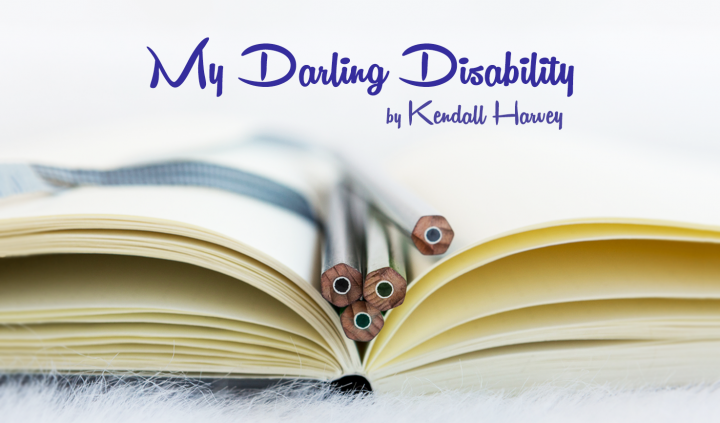 Friedreich's ataxia (FA) is a progressively degenerative neurological disease. It targets almost every aspect of my body, especially coordination, balance, dexterity, and energy.
My abilities are slowly diminishing, and my energy is constantly draining. With no approved treatments or cure, I have no tools to fight this inevitable deterioration of my abilities.
This is a heavy reality that can rock a person's worldview, including both the big picture and the small one. The dreams I had for my future changed as I accepted my reality. I continue to experience the process of grief — denial, anger, bargaining, depression, and acceptance — at every stage of disease progression.
The path to acceptance is different for everyone with this disease. At each new phase of progression, I try to accept the new realities I'm faced with.
My current phase of progression has both pros and cons. While I am completely dependent on using a walker, I am still entirely ambulatory. With my walker, I can safely participate in many activities I thought I would lose as my disease progressed.
After depending on a mobility aid for 18 months, I am now armed with more wisdom and life experience as a "disabled" person. I can visualize how my disease will affect certain activities, and recognize when it won't be too great of an obstacle.
With that knowledge, I often find myself saying, "I want to [fill in the blank] while I can still [fill in the blank]."
For example, I want to travel to Italy while I can still walk. I want to have babies while I can still carry them safely. I want to swim with whale sharks while I can still swim unassisted. I want to live in a two-story house while I can still navigate the stairs. And so on.
I refuse to let the fear of my disabilities drive all of life's decisions and overpower my willingness to say yes to things. I guess you could say I have a major case of the fear of missing out.
Is this FOMO, which is caused by my progressing disease, the healthiest motivator? Maybe not. But if forces me to continue living how I want, while I still can. I don't want to look back on my life and regret missed opportunities I talked myself out of because I was playing a victim to my disease.
I want to walk through life as best I can now. Yes, I need a walker to do it, but so what? I haven't let it hold me back, and I've experienced some amazing things despite my FA.
I know the adventurous chapter of my life won't be over when my disease progresses to the point that I'm in a wheelchair. It certainly will change the logistics and planning involved, but I will find ways to keep living my dreams when the time comes, because I know it can be done.
So many adaptive options are out there that I can't wait to try. For example, I think adaptive skiing looks thrilling, and I am eager to do it! But for now, I want to prioritize my dream list to make walking memories while I still can.
Accepting my limitations and learning to live within them is a daily process. Figuring out where I can push my limits is a daring challenge I don't plan on shying away from. I refuse to give up living a loud, colorful, joyful, and adventurous life.
FA may be taking away my physical abilities, but it can't take away my ability to seize each day to the best of my ability. I plan to get the most out of life while I can, no matter what it may look like.
***
Friedreich's Ataxia News is strictly a news and information website about the disease. It does not provide medical advice, diagnosis or treatment. This content is not intended to be a substitute for professional medical advice, diagnosis, or treatment. Always seek the advice of your physician or another qualified health provider with any questions you may have regarding a medical condition. Never disregard professional medical advice or delay in seeking it because of something you have read on this website.The opinions expressed in this column are not those of Friedreich's Ataxia News or its parent company, BioNews Services, and are intended to spark discussion about issues pertaining to Friedreich's ataxia.