Savior? Safety Net? Stumbling Block? My Complicated Relationship with My Wheelchair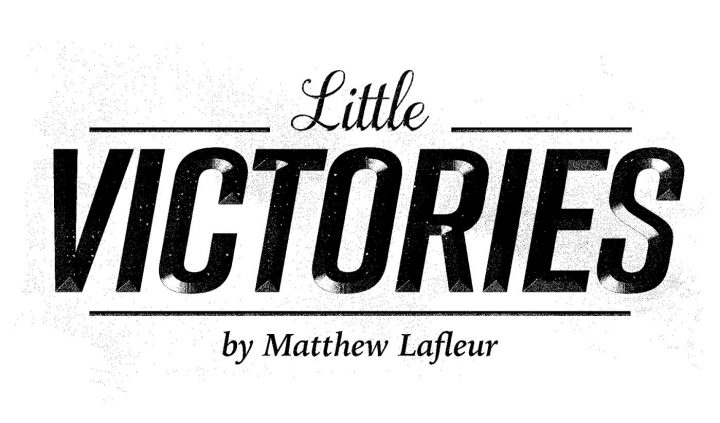 I was the weird kid who asked my mom to fix me a plate of spinach as an after-school snack. Most of my friends only ate spinach to appease their parents and earn the right to dessert.
Don't get me wrong: I love cookies and cakes probably more than most people do. My love of spinach was not because I was super health-conscious. I just liked that strong, musty taste of cooked spinach.
But if I crave a snack nowadays, I don't look for spinach. Tastes change. I remember hating hummus the first time I tried it. Now I love it.
I guess it's part of growing up. And it doesn't only happen with food. Our perspectives on important matters shift and evolve. My views on my family, God, and my life have been challenged, broken down, and rebuilt. I hope that continues to happen. I hope never to be a static character. I hope to always be a dynamic one.
When I was dealing with the fresh diagnosis of Friedreich's ataxia in my early teenage years, I thought a wheelchair was the epitome of disability. But when I used a wheelchair in college, I was impressed by the things that it allowed me to do. I could keep up with a group of friends traversing the campus. I was able to focus on things other than the next support to grab or wall to lean on. It felt freeing, not confining.
My wheelchair was a far cry from a miracle, but it enabled me to reclaim parts of my personality that I hadn't noticed were disappearing. I became less ashamed of it. In many ways, my wheelchair became a savior.
Like an addict, I began to see life only through the lens of what made it better for me. I saw myself as incomplete without the independence that came from the wheelchair. I went from using my wheelchair only to go to class, to using it 99 percent of my waking hours. That was no one's fault. Friedreich's ataxia progresses relentlessly. I couldn't change how often I used my wheelchair, but I shudder at the thought that I didn't see myself as independent without it.

My wheelchair became my safety net. I was uncomfortable unless I was seated in it, leaning against its comfortable back support with my elbows planted on its armrests. My identity was tied up in my wheelchair.
And knowing that was OK with me. Throughout my undergraduate years, grad school, and for a long time after that, I was comfortable with the fact that I didn't feel complete if I was apart from my wheelchair.
Now I am writing this column from my standing frame. Over the past few years, I came to recognize that my body being molded by my wheelchair was a problem. I do not have any say in how often I require its use. But how reliant I am on the wheelchair — and my identity while using or not using it — is for me to decide.
Is my wheelchair a savior, a safety net, or a stumbling block? I think it's all of those and more that I haven't even thought of yet.
Ask me what my wheelchair is to me in 10 years. Let's see how my views have changed.
Also, let's see what I think of spinach.
***
Friedreich's Ataxia News is strictly a news and information website about the disease. It does not provide medical advice, diagnosis, or treatment. This content is not intended to be a substitute for professional medical advice, diagnosis, or treatment. Always seek the advice of your physician or another qualified health provider with any questions you may have regarding a medical condition. Never disregard professional medical advice or delay in seeking it because of something you have read on this website.