I'm Confident rideATAXIA Dallas Will Happen in November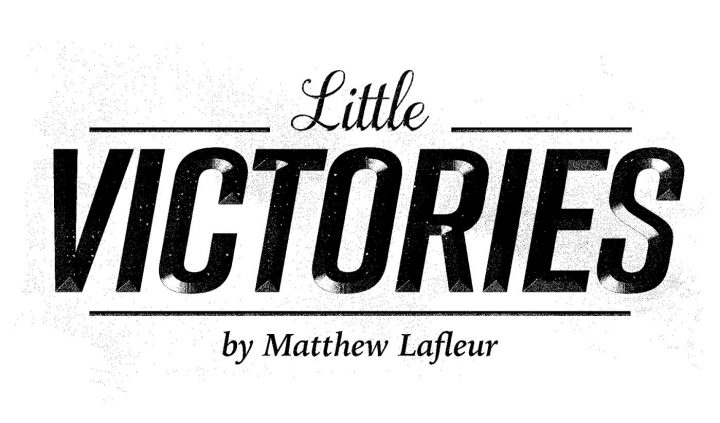 The original date for this year's rideATAXIA Dallas was March 28. This would have been my fourth year participating in the event.
RideATAXIA is a day of bike treks for three skill levels — 50 miles, 25 miles, and 4 miles — to raise awareness about Friedreich's ataxia and to fundraise for the Friedreich's Ataxia Research Alliance . But this year's event, along with the rest of the world's activities, was postponed.
The rescheduled date was announced a short time ago. rideATAXIA Dallas will now be held on Nov. 14.
Do I hope the event actually will happen on the new date, given that we live in a time of uncertainty and are cautious of gathering in large groups?
I choose to be optimistic that the event will happen on that date. And I am aware of the health concerns and grim forecasts of many in the scientific community about COVID-19.
So, is it smart to be hopeful, or is it naive?
My life tells me that choosing hope when faced with bleak forecasts is essential. I think this belief is why I'm still here and still happy.
Back in college, when I became aware of FA's progressive symptoms, I thought giving up was my only option. No matter what I did, I would continue to lose function and coordination.
My friends didn't understand why I was so gloomy. I put it this way: "Imagine you are on a long road trip and the car you're driving keeps falling apart little by little. Each breakdown progresses from easily fixable to more severe. Would you continue the journey?"
I didn't have a solid reason to hope for the future. I couldn't escape my increased debilitation. Maybe I kept going because of the faith of my childhood — I didn't want to let down the divine or go to hell. Or maybe I kept persevering because I am laughably hardheaded — I won't quit moving forward unless I choose to, not because of a scientific prediction.
I didn't really have an answer to why I continued on my journey in my progressively breaking-down car. 
***
When I decided to attend rideATAXIA Dallas over four years ago, I planned to go strictly as a supporter and observer, but the event's founder, Kyle Bryant, convinced me to get a recumbent trike and to ride in it.
 I was hesitant, and I couldn't see the point. I was choosing to fight in a losing battle.
And I think that's the point. 
Sometimes we need to have hope despite grim predictions. Although biology tells me that my body will continue to break down over time, I can still push myself physically. Although I still can't beat Kyle in a trike race (yet), I am grateful. He pushed me to choose hope even when the situation looks dire — to take on a new physical challenge even when it seems hopeless.
Kyle may have shown me the answer to my thought experiment from college.
While we must take scientific predictions seriously, we can't let forecasts leave us hopeless. If I gave up on life after first reading the prognosis of Friedreich's ataxia, I wouldn't be here now. At 34 years old, I still choose to stubbornly and awkwardly persevere. I'm still happy.
I choose to embrace that naive hope. I look forward to participating in rideATAXIA Dallas on Nov. 14. After all, it will be my 35th birthday.
***
Friedreich's Ataxia News is strictly a news and information website about the disease. It does not provide medical advice, diagnosis or treatment. This content is not intended to be a substitute for professional medical advice, diagnosis, or treatment. Always seek the advice of your physician or another qualified health provider with any questions you may have regarding a medical condition. Never disregard professional medical advice or delay in seeking it because of something you have read on this website.The opinions expressed in this column are not those of Friedreich's Ataxia News or its parent company, BioNews Services, and are intended to spark discussion about issues pertaining to Friedreich's ataxia.