Despite the Storm, rideATAXIA Dallas Was Worth It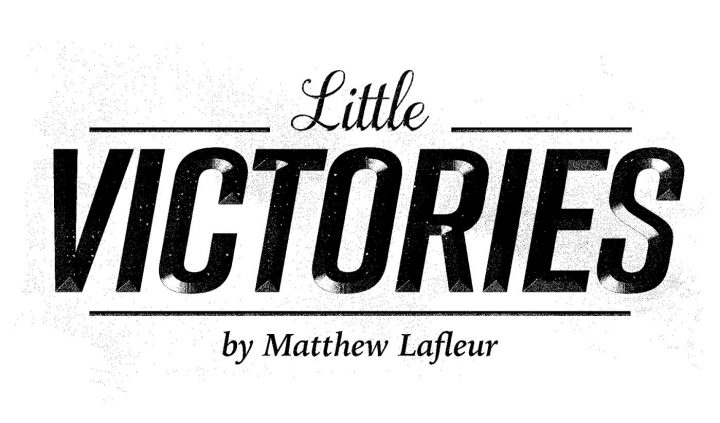 My eyes shot open in the middle of a pleasant dream. The scene was familiar: There was a pool, perhaps a beach? But the dream vanished shortly after I woke up.
The light showing through the windows of the hotel room in Denton, Texas, was not bright, but not pitch dark either. I guessed it was about 4:30 a.m. on the morning of rideATAXIA Dallas. I woke Ryan, my friend and roommate for the weekend, and asked if he could help me into my wheelchair. Like the good guy he is, he did. Then I told him to go back to sleep. He seemed a little worried about me but didn't protest. He climbed back into his bed on the other side of the room. Only weird people are awake before 5 a.m.
Thunder gently rumbled. I couldn't see outside of the windows with the shades drawn, but I imagined that the forecast I had been warned about had come to pass.

Despite the storm, I rolled into the bathroom of the hotel room and put on my riding attire. Getting dressed has become increasingly difficult since my progression of Friedreich's ataxia (FA). My lack of balance makes the process of changing into new boxers, athletic shorts, and my team T-shirt, and putting on my socks and shoes, ridiculously long. I rolled out of the bathroom at about 6 a.m. and wondered what my friend Kyle Bryant, the director of rideATAXIA, was doing. I heard another rumble of thunder and knew that Kyle and the other organizers of the event were about to make the hard decision to cancel.
My iPhone alerted me to an email I had received. It was alerting all participants of rideATAXIA that the event was canceled and inviting everyone to come together for lunch to celebrate the FA community and our fundraising prowess.
Since the ride was canceled, I decided to go back to bed. But Ryan woke up and said that he was hungry and ready to go downstairs for breakfast. I took a longing look at my bed, then agreed to join him, like the good guy I am.
***
At lunch, there were two big reasons to celebrate.
The first was that we had surpassed our fundraising goal of $125,000 toward research for finding a treatment or cure for FA. Thanks to our incredible donors, the combined total was $137,000.
The second was being surrounded by a crowd of people who understand the struggles of FA, many of whom can relate to them firsthand. Finding solidarity is cherished by those in the rare disease community.
The speakers boomed, filling the massive room with catchy modern dance tunes. Microphone in hand, Kyle remarked on the beauty of us dancing during a storm.
I reflected on that statement. In many ways, life with FA can be like a tumultuous storm. I've found that there are two ways we can endure the reality. We can cower from it, seek shelter and isolation. (I've tried that, and it isn't a good solution.) The other way is to learn to dance during a storm and to love the moments between the raindrops.
Thank you to the Friedreich's Ataxia Research Alliance and the rideATAXIA crew for making the ride in Dallas incredible, notwithstanding the bad weather.
May we all learn to focus on the little victories in our lives, despite the storms.
***
Friedreich's Ataxia News is strictly a news and information website about the disease. It does not provide medical advice, diagnosis or treatment. This content is not intended to be a substitute for professional medical advice, diagnosis, or treatment. Always seek the advice of your physician or another qualified health provider with any questions you may have regarding a medical condition. Never disregard professional medical advice or delay in seeking it because of something you have read on this website.