A Postcard from the Island of Misfit Toys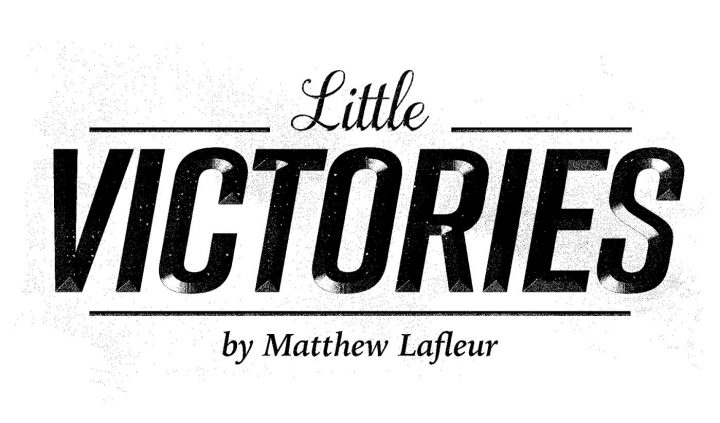 Finding a job when you are disabled is challenging. The search leads to frustration, and in my case, shame.
I couldn't find a position, even with decent grades from college and grad school. I sent out hundreds of résumés, attended dozens of job interviews, and moved to three different cities, but I still didn't get hired.
I became a stereotype. After grad school, I moved into my mom's house. Thankfully, basements don't exist in Louisiana, or the stereotype would have been complete.
Settling into my Cajun lifestyle, I faced new fears: Was I a victim, a statistic of Friedreich's ataxia (FA)? Did my inability to find a job make me worthless?
The chattering chorus around me — on TV, in news articles, in friends' Facebook posts where they brandish their successful careers and growing families — was inescapable. Since I couldn't meet those goals, I gave in to despair. In those circumstances, most people do. Perhaps you feel this way.
Feeling distant from mainstream society isn't exclusive to me, or even to the FA or disabled community. Many of us feel that we carry some painful defect within us that sets us apart from others.
Everyone finds themselves in this situation at one time or another. For whatever reason, we feel that a boundary has been placed between us and the rest of the "normal" world. At times, it's as if we belong on the Island of Misfit Toys, from the 1964 TV movie, "Rudolph the Red-Nosed Reindeer."

Falling into this mindset is easy. Rather than work on improving ourselves, we celebrate our brokenness. I am guilty of that. I often feel most comfortable wallowing in my darkened room, listening to sad songs on repeat. 
While I won't say that nothing good can come from moments of struggle and self-reflection, to dwell in that state is unproductive. A hero's story does not end when he cowers from his enemy. Your story does not close with you rusting on the Island of Misfit Toys. 
Thanks to my friend Frankie, I began writing a column for Friedreich's Ataxia News. For this site's publisher, BioNews Services, my disorder was not a disadvantage, but the reason I was hired. Celebrating my brokenness transformed my life; it was no longer a barrier. Now it's a mission to advocate and encourage efforts toward a treatment or cure. 
I hope that you refuse to surrender or see yourself as a full-time citizen, or captive, on the Island of Misfit Toys. May you never let your feelings of isolation and brokenness define your life, but instead serve as a motivation to improve yourself. Allow yourself to endure hard times without surrendering to them. Stay strong and heroic.
***
Friedreich's Ataxia News is strictly a news and information website about the disease. It does not provide medical advice, diagnosis or treatment. This content is not intended to be a substitute for professional medical advice, diagnosis, or treatment. Always seek the advice of your physician or another qualified health provider with any questions you may have regarding a medical condition. Never disregard professional medical advice or delay in seeking it because of something you have read on this website.