Playing Catch with Dad Despite My FA's Progression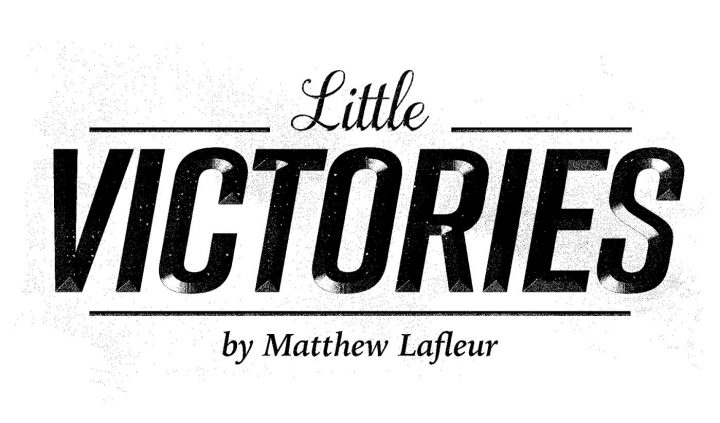 Those days were sticky hot. Or, at least, that's how they are in my memory. I made my way to the backyard; the bright green of the summer grass gave off a sweet scent, and the nearby clothesline stood at attention, though the poles that held it up were beginning to rust.
I carried my baseball glove under my arm until I reached the yard, then slid it over my fingers. It was snug. I hadn't bought a new glove or been on a baseball team in about four years. I hadn't been part of any sports team in years because of my progression of Friedreich's ataxia (FA). I had grown a lot since then, thanks to puberty.

As a lanky 15-year-old, I stood awkwardly in the stark June sunlight. My dad stood several feet away — a decent distance, but embarrassingly closer in my mind than he needed to be. I was ashamed that he had to play with extra handicaps in the game because of my decreasing dexterity and coordination.
Thanks, FA.
We began an easy game of catch. I only caught the ball about 20 percent of the time, even though my dad lobbed each throw within my reach. As my frustration grew, I wondered why I was enduring this humiliation.
I think that everyone can recognize this frustration, particularly those with FA. When our bodies don't move as smoothly as they used to, or as our brains tell us they should, it seems reasonable to surrender to pessimistic thoughts and even give up.
It's easy to wallow, to be held in bondage by the unfairness of FA. We can live in the gloomy echo chambers of our unhappiness and lead a bitter, fruitless life.
I know this because I still get swallowed up by these thoughts.
One way that I've learned to escape the melancholy mind trap is to shift the focus from my defeatist thoughts to focus on someone else.
On the man gently lobbing me the baseball on that summer day in the early 2000s.
My dad has been a constant support to me throughout my life. When I was diagnosed with FA at 10 years old, I retreated into myself to reflect on the challenges ahead.
The full reality of my diagnosis wouldn't dawn on me until many years later — and it's still easy to forget that I am not the only one affected, my condition also involves those who care about me.
My FA diagnosis must have torn my dad apart. As a lifelong athlete, many of his dreams for his only son were taken from him, and his interests and those of his son began to diverge. As devastating as my prognosis is for me, I need to remember that I'm not in this alone.
From a simple game of catch, to helping clean my college apartment, to bringing me to my grad school practicum the morning my ride failed to show up, to spending two weeks with me in Orlando as I trained to get a service dog, I couldn't have done any of these without him.
To the parents of those with FA, thank you for sticking by us.
After about 40 minutes of playing catch, beads of sweat began to form on my dad's forehead. He asked if I was ready to go back inside.
I was.
As we made our way to the house, neither of us said anything. I reverted to my old habitual thoughts: feeling ashamed that I was so bad at sports, wishing I could be better, feeling jealous of my athletic peers. The vicious cycle continued — my focus was on me.
"Thank you," my dad said, opening the door for me as we entered the house. I was taken aback.
Maybe my feeble game of catch, though embarrassing to me, mattered to him. Perhaps the key to enjoying life with FA is not to get caught in our own stances, but to see things from others' viewpoints.
I fudged a smile, nodded at him, and went to my bedroom, beginning to realize what really matters.
Happy Father's Day, Dad.
***
Friedreich's Ataxia News is strictly a news and information website about the disease. It does not provide medical advice, diagnosis or treatment. This content is not intended to be a substitute for professional medical advice, diagnosis, or treatment. Always seek the advice of your physician or another qualified health provider with any questions you may have regarding a medical condition. Never disregard professional medical advice or delay in seeking it because of something you have read on this website.