Keeping a Homebound Physical Therapy Routine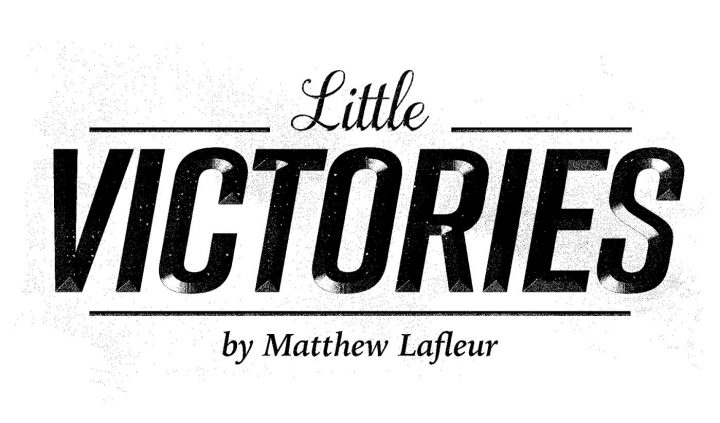 I'm really fortunate. My life hasn't undergone a drastic change even though I've rarely left my house in three weeks because of the COVID-19 pandemic. I work remotely and don't drive, so I'm used to spending most of my time indoors.
Since I am introverted, staying solitary most of the time hasn't been tragic. (I'm finally trying to become an avid reader again, working on both "Lincoln in the Bardo" by George Saunders and "I'm Possible" by Jeremy Cowart.)
It took me 30 years to recognize the benefit of physical activity for a Friedrich's ataxia patient, specifically physical therapy. Thankfully, I still go for rides on my recumbent trikes behind my house on most days. 
Even so, I miss my weekly physical therapy appointments. I miss attempting to push the limits of what physical activities I can do, even with FA.
My physical therapist texted me the following regimen that I can do at home (because he is always looking out for me). I'll share his message here in the hopes that readers might adapt the exercises to their own needs.
Please remember that everyone, including those with FA, has different capabilities and limitations in what they can do. The following exercises are catered to me. I hope they might serve as a guideline for you. Make sure to check with your healthcare providers before starting any new exercise regimen.
Being homebound does not mean giving up on physical prowess.
Matt's home exercise program:
1. Sit to stand at sink (reps)
Due to safety issues, remember that this is only to strengthen muscles in the legs and should not be used as standing balance.
Start in a sitting position in a wheelchair at the kitchen sink with the hands and feet shoulder width apart. Pull with the arms while simultaneously stomping the feet into the ground, stand up quickly, and sit directly back down in a controlled manner. Try to come up quickly and go down slowly. Ten times, rest for 2-4 minutes, and repeat. Three times total.
2. Dips
From the wheelchair, have both hands on the armrests with your feet shoulder width apart on the floor. Lean forward, press into the armrests, and pick your butt off the chair with fully locked arms. Slowly lower yourself back to the seat of your chair. 8-10 reps. Rest for 1-3 minutes. Three sets.
3. Toe touches (deadlifts)
Either from the edge of the bed or in a wheelchair, spread the feet apart slightly wider than the previous exercises for stability, a little wider than shoulder width. Reach down and touch the floor, then return to a sitting position. Ten times, three sets. Rest in between sets.
4. Table position
Do this one on a rug or yoga mat on the floor or in bed. Get into a table position (quadruped, which is a crawling position by holding your body up on the knees and arms). Slowly rock back onto your heels and then forward into a seal stretch, basically with the arms straight and the pelvis on the floor. Rock from this position back, all the way to sitting on your heels. Repeat 10 times, three sets.
5. Supine heel slides
While lying down on your back on the floor or the bed, practice bending one leg at a time and pulling your heel to your butt, resulting in a bent leg. Hold the position if possible for 2-3 seconds and slowly return the leg down to the floor or bed. Repeat on the other side. Ten times, three sets.
Even though we may be stuck in our houses, we still have work to do to better ourselves. Remember to always take care of yourself, whatever that looks like. Challenge yourself. Don't stop growing.
***
Friedreich's Ataxia News is strictly a news and information website about the disease. It does not provide medical advice, diagnosis, or treatment. This content is not intended to be a substitute for professional medical advice, diagnosis, or treatment. Always seek the advice of your physician or another qualified health provider with any questions you may have regarding a medical condition. Never disregard professional medical advice or delay in seeking it because of something you have read on this website.