To the Parents of Children with FA: I Commend You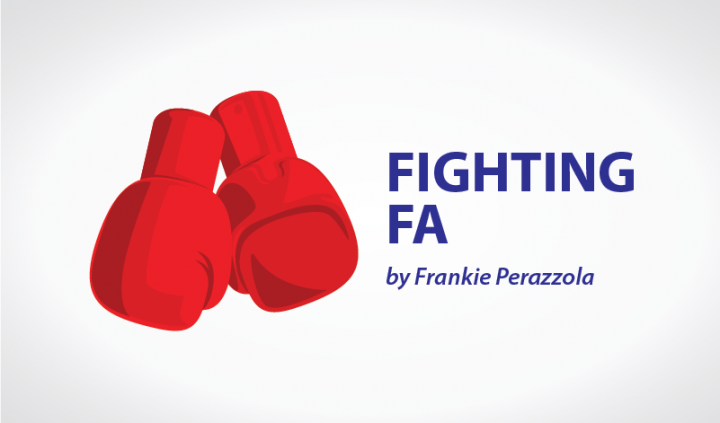 To parents with newly diagnosed children and those who have been in this fight for a while: I salute you.
As an adult patient, I am not coming from a place of complete understanding because I do not have a child with FA. However, I do have a mother whom I am extremely close to and 100 percent transparent with. So, I want to speak to FA moms and dads from a patient perspective.
I always have had a soft spot for parents with children who have FA because I saw how my mom initially handled it. We were both train wrecks when I was newly diagnosed, but she had a sense of helplessness in her eyes that I had never seen before. I vividly remember going home and typing in "Friedreich's ataxia" on YouTube and breaking down hysterically as I asked her, "This is going to be me?" She didn't have an answer and could only respond with tears. It was a problem she couldn't fix, one she had no clue how to deal with, and something she ultimately felt guilty about.
"Your dad and I gave this to you, Frankie. Of course I feel like we are the ones to blame," she would say. What she didn't realize is that there was absolutely nothing she could have done to prevent this. Genetic testing wasn't normalized like it is now, the FA gene wasn't discovered until 1996, and it was just a fluke thing that happened with my DNA. About 1 in 50,000 people have it in the U.S., so how the heck were they going to know I would be one? If she or my dad knew FA was a possibility, obviously they would have acted accordingly and done what they could to prevent it. I know that for a fact.
And this goes for a lot of other parents, too. I know there is nothing I can say to other parents that will make this OK. There is no guidebook on how to navigate life when a child has FA. I can't imagine what it's like to have a son or daughter and have no answers to give them. Or the frustration of having a child with endless needs. Or how scared and angry at the world each parent must be. I just want to remind each mother and father that they are not alone. Behind every FA patient are parents who have been experiencing the same emotions.
Over the past couple of years, my mom and I have reached a mutual playing field in coping with FA life. I can't help but think that my age helped bridge a gap that other parents with young kids haven't reached yet. I just want to say: Please be a little easier on yourselves, moms and dads. Not only are you raising a child — which already is tough — but also you are doing the best you can with a rare disease. That's all that matters. No matter the level of involvement in the FA community or the level of acceptance of this disorder in general, just remember that you have a huge support system available whenever you are ready.
To the parents reading this: Please remember each and every one of you is appreciated. You are all rock stars and true examples of unconditional love. Some days are harder on you than others, but I commend you all for constantly pushing through it. For more support, please visit the FA News Forums for parents and caregivers or shoot me an email if you want to know about more resources or just to chat privately.
***
Friedreich's Ataxia News is strictly a news and information website about the disease. It does not provide medical advice, diagnosis or treatment. This content is not intended to be a substitute for professional medical advice, diagnosis, or treatment. Always seek the advice of your physician or another qualified health provider with any questions you may have regarding a medical condition. Never disregard professional medical advice or delay in seeking it because of something you have read on this website.