My Cousin Served as My First Wheelchair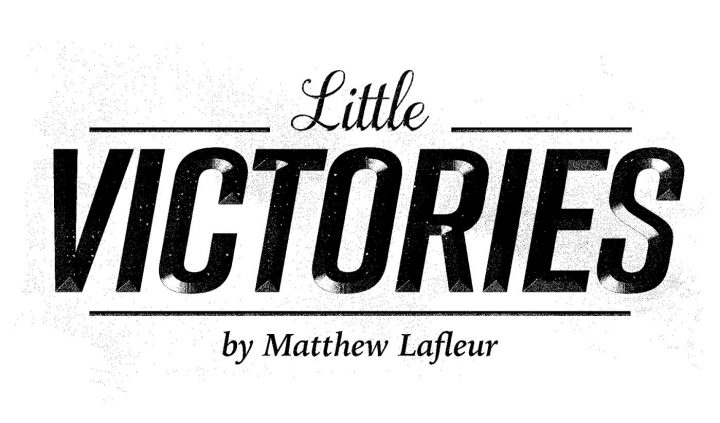 "Ready?" my cousin asked.
"I guess," I said halfheartedly, ashamed, and eager for this to be over.
My cousin easily lifted me onto his back. I remember thinking how strange it was to be carried around by another high school senior, but also how … comforting. It was an unfamiliar act of reliance, and I hadn't expected to feel this way.
***
My classmates' glee at seeing snow — even icy and dirty snow — was endearing, Most had never been this far north, so they stopped in wonder to play in a fresh crop of untarnished whiteness at each intersection.
It was January 2004. My senior classmates and I, escorted by a handful of chaperones, were slowly making our way to our hotel on a field trip to Washington, D.C. Our trek wasn't the most efficient, but we got to remind ourselves that at 18 years old, we were still high school kids, tired from our flight, yet exhilarated by the icy snow-clumps.
After many blocks, hasty snowballs, and misshapen globs of snowmen, we were tired of walking. The icy air was exhilarating at first, but was growing painful, as our breaths became longer, sharper, more frequent.
We definitely weren't in Louisiana anymore.
This long walk was especially taxing for me, because I was beginning to notice symptoms of the genetic disorder I had been diagnosed with six years earlier, Friedreich's ataxia. Though I still stubbornly refused any walking aid, my gait was clumsy.
I became exhausted and noticed that the distance between my classmates and me was vast; I wasn't able to keep up with them.
My cousin Blaine unexpectedly broke away from the front of our pack and slowed until he met me, noticing my struggle to keep up.
Maybe out of sheer efficiency, to get the group moving, or perhaps one of the adult chaperones asked him to help me, but I choose to believe he offered to help out of compassion. He sidled up to me and stated, "I'm going to carry you on my back."
I'm glad it was a statement; if it were a question, I would have refused.
***
Blaine and I have a complicated relationship. In many ways, I think our closeness was a victim of my Friedreich's ataxia.
We were born only a month apart, and as our dads were brothers, we saw each other pretty frequently. Because we were both young kids into sports and the outdoors, and both headstrong, we shared a bond.
As FA progressed in me, our interests and personalities began to drift. He embraced the identity of an athlete. On the other hand, I was getting more uncomfortable playing sports, so I tended to avoid them and settled on a quiet interior life, reading books and playing Nintendo.
Over time, we became barely more than cordial strangers who saw each other at Christmas. We seemed to share nothing beyond our last name.
At the time, I didn't see that it wasn't personal; kids tend to befriend those with similar interests. Still, I missed being his friend. He soon left me behind and soared the strata of teenage popularity — baseball star, football captain, a high school hero. Why couldn't I be that? FA seems an easy scapegoat, but maybe it's not just that.
Maybe we are just different.
And I am learning that maybe that's OK.
***
On my cousin's back, the rest of the walk to the hotel was much easier, both physically and mentally. As someone so afraid of others' opinions, I didn't care what anyone thought. I was much less stressed — not constantly fretting about staying upright and keeping up with others.
I even used a wheelchair for the first time for the remainder of the trip.
I like to think Blaine showed me it was OK.
I'd like to report that Blaine and I are best friends now. Nope. We still don't hang out, besides at Christmas.
But maybe this post is a start and we can be friends as well as cousins. Blood is thicker than water, as they say. And we do share a last name.
I am ready.
***
Friedreich's Ataxia News is strictly a news and information website about the disease. It does not provide medical advice, diagnosis or treatment. This content is not intended to be a substitute for professional medical advice, diagnosis, or treatment. Always seek the advice of your physician or another qualified health provider with any questions you may have regarding a medical condition. Never disregard professional medical advice or delay in seeking it because of something you have read on this website.