Louisiana FA Community Helps Ease Loneliness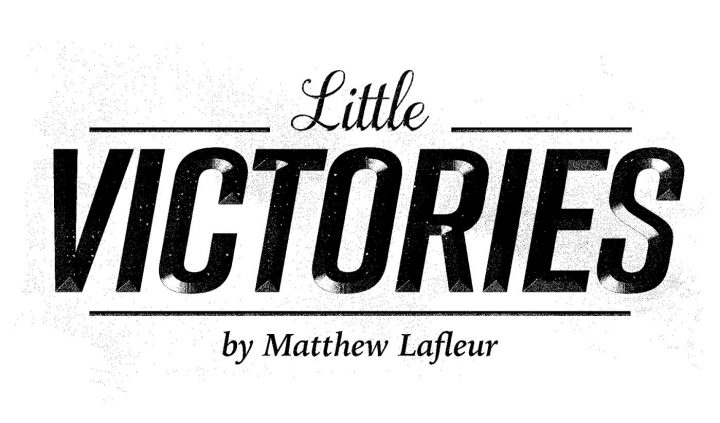 "Is everyone here?" Dr. Grabczyk asked from the head of the table. The old restaurant buzzed with the lunchtime rush, but the gathered members of the Louisiana FA community — five of us affected by Friedreich's ataxia, along with those who had traveled with us — managed to find a large table to gather around. The smell of barbecue was intoxicating. After ensuring that everyone was accounted for, Dr. Grabczyk took a bite of the pulled pork and bacon sandwich he had ordered. 
This is New Orleans, after all. Louisiana is not known for bland food.
***
About three months ago, my friend Kyle Bryant and another employee at the Friedreich's Ataxia Research Alliance, Susan Walther, emailed me to propose a gathering with Dr. Edward Grabczyk, one of the nation's leading researchers of treatments for FA, in New Orleans. I was excited at this opportunity. Years before, I had created a group for the Louisiana FA community, comprising 15 or so families with up-close experience of FA.
Since the group's formation, there hadn't been an opportunity for us all to meet together. True, many of us go to the rideATAXIA Dallas event, but as for a gathering solely for the Louisiana FA community, there never had been one.
Aside from being members of the same social media group, we never really interacted with one another. This was typical for me. Seeking to connect to others, yet always falling short, is a common experience for most people who grow up with FA or with any rare medical diagnosis. Knowing that other people in my own state were available to meet up and share laughs and understanding was new for me. When I was given the opportunity to make that meetup happen, I was eager.
Community is a powerful force, and a relieving one, too. For a long time after our diagnoses, my sister, Morgan, and I were the only ones in our lives who understood Friedreich's ataxia firsthand. Cold loneliness seemed to be our destiny.
***
Our first stop during the visit was the conference room at Dr. Grabczyk's office. He went into some detail on his remarkable work on a potential treatment for FA, then he led us on a tour of his research lab before lunch.
Honestly, most of the scientific work goes over my head, but it's amazing to me that there are smart people like Dr. Grabczyk who are committed to finding a cure for my rare disorder. It's kind of the opposite of loneliness.
I looked around at the new friends gathered and at Dr. Grabczyk and his endearing lab assistant, Jen. I promised myself that the Louisiana FA community would meet again soon.
***
There is a Cajun-French saying that comes to mind, another way to say, "It's all good." Being in this company, I realize how nice it feels not to be alone. I can't wait to meet up again.
***
Friedreich's Ataxia News is strictly a news and information website about the disease. It does not provide medical advice, diagnosis or treatment. This content is not intended to be a substitute for professional medical advice, diagnosis, or treatment. Always seek the advice of your physician or another qualified health provider with any questions you may have regarding a medical condition. Never disregard professional medical advice or delay in seeking it because of something you have read on this website.