Accessibility at the Los Angeles Memorial Coliseum: Thank You, LA Rams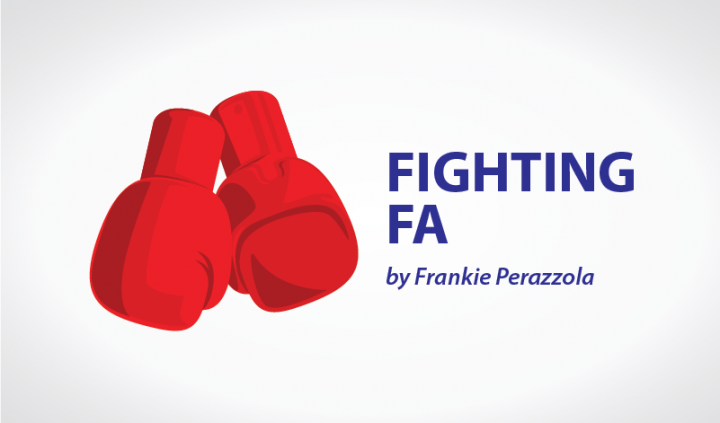 By the time you read this column, I hope to be celebrating a win for the Los Angeles Rams over the Dallas Cowboys — my favorite football team will move one step closer to the Super Bowl. Even if they lose the game, the team has had an amazing season thanks to head coach Sean McVay. You may have guessed that I am a sports fanatic, especially when it comes to the NBA and the NFL. You're correct. Before the Rams returned home to LA, my family and I cheered them on while they were in St. Louis, Missouri.
I see many frustrating posts on my social media timeline from those who use a walker or a wheelchair at large events. Sadly, displays of ignorance and awkward situations around accessibility are frequent. In this column, I discuss a positive experience to demonstrate how people with disabilities should be treated.
The Los Angeles Memorial Coliseum has been the Rams' temporary home stadium since the team's return in 2016. The staff at the stadium — particularly those involved in security and crowd management employed by the Contemporary Services Corporation (CSC) — have been incredible in meeting my needs. This column speaks only to my experience, but I believe it's important to give credit where it's due.
My brother has held a season ticket since the Rams returned to LA. His seats are perfectly set behind the Rams' bench, close to the field and next to one of the goal lines. However, in the Coliseum, there are flights of stairs everywhere and some do not have handrails. So when I say my brother's tickets are perfect, I mean they're perfect for those who don't have a disability or a mobility issue.
When I attend games, I walk down to my brother's seats for the first half and then sit in the accessible section with my chair right above his seats for the second half. If you don't have an accessible ticket, you are asked to return to your original seat or visit the accessible tent to exchange your ticket. The staff aren't obligated to make an exception for me but they let me take an open seat anyway with the understanding I will have to move if the person who booked the seat shows. So why don't I just book accessible seating in the first place? The answer is that I want to be a "normal" Rams fan, sit next to my brother, and enjoy those seats. It has taken me a while to accept that I should sometimes be in the accessible section.
My experience at the Coliseum has been a positive one. Every time I enter through security, the CSC staff clear a pathway through for me despite the crowds waiting at the gates. They make me feel like a priority while guiding me to the front. The restroom attendants make sure I get an accessible stall by yelling at any able-bodied person who tries to go ahead of me.
The stadium staff helps me enjoy games at the Coliseum; experiences I will cherish forever. So, I want to say thank you to the LA Rams and CSC staff for letting this Rams fan feel "normal." Thank you for your professionalism, for treating me with respect and dignity, and for never making me feel like an inconvenience. Thank you for letting me enjoy memorable games with my family. Thank you, Tunnel 2!
***
Friedreich's Ataxia News is strictly a news and information website about the disease. It does not provide medical advice, diagnosis or treatment. This content is not intended to be a substitute for professional medical advice, diagnosis, or treatment. Always seek the advice of your physician or another qualified health provider with any questions you may have regarding a medical condition. Never disregard professional medical advice or delay in seeking it because of something you have read on this website.