What Kobe Bryant Meant to Me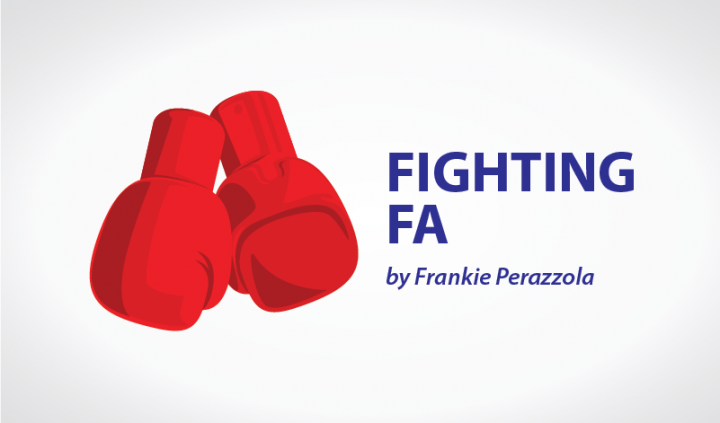 The world is still in shock over the loss of NBA legend Kobe Bryant. A heaviness lingers over Los Angeles, along with an overwhelming sense of, "What do we do now?"
I can't believe I am writing this column. I won't talk about Kobe's accolades or his accomplishments as a basketball player. We all know that Kobe was one of the greatest people to ever step foot on a basketball court. Instead, I want to talk about how Kobe made his fans feel. How he inspired people to be the best they could be. How his legacy inspires my approach to handling my Friedreich's ataxia.
I was born and raised in LA. My older brother was a diehard Lakers fan, and I followed in his footsteps, absorbing everything involving basketball. I went to my first game on Dec. 1, 2000, at the newly built Staples Center. We sat right behind one of the baskets. It was amazing to finally see the man who had dribbled all over my TV screen. My emotion at seeing Kobe and Shaquille O'Neal in action was unlike anything I'd felt before. I was hooked on that feeling of magic.
One of the most beautiful things about Kobe is that almost everyone has a story about him. No matter the size of the interaction, people were left with the feeling they'd encountered a divine being. I grew up watching Kobe master his fadeaway jump shot. But Kobe also grew up with us. He was 17 when the NBA drafted him. We saw him traded, get married, win championships, become a father, and eventually retire. His fans felt as if they went through every accomplishment and scandal along with him.
Laker Nation was real: We were an army and Kobe was everything to us.
Kobe's "Mamba Mentality" was based on his fierceness and drive. He showed up early at the arena to practice shooting before a game, worked out when he should have been resting, and paid meticulous attention to detail. He became a player that everyone in the league wanted to emulate. Kobe will always personify the game of basketball. And though I do not play basketball, I can still apply his mentality to my everyday life — especially when it comes to fighting FA.
I hope to have even an ounce of Kobe's perseverance and hard work. I want to adopt his mindset at the gym, with my nutrition, and in my health choices, by avoiding excuses and doing what I can to the fullest of my abilities.
I find the following quote from Kobe to be particularly inspiring as I fight to overcome my challenges with FA: "Life is too short to get bogged down and be discouraged. You have to keep moving. You have to keep going. Put one foot in front of the other, smile, and just keep on rolling."
All Kobe wanted was to be the best and make others feel good. I take comfort in his legacy that will inspire people for generations, including me on my journey with chronic illness.

Losing Kobe is one of the hardest things I've ever been through. I know that countless others feel the same. When I see sports analysts and talk show hosts break down when mentioning his name, it shows how much he touched each of us.
I didn't know Kobe personally, but he has been such an integral part of my love for basketball and my outlook on life. Thank you, Kobe, for the memories, for your loyalty, and for being the heart of LA. Goodbye to a legend. #mambaout #foreverLA
***
Friedreich's Ataxia News is strictly a news and information website about the disease. It does not provide medical advice, diagnosis or treatment. This content is not intended to be a substitute for professional medical advice, diagnosis, or treatment. Always seek the advice of your physician or another qualified health provider with any questions you may have regarding a medical condition. Never disregard professional medical advice or delay in seeking it because of something you have read on this website.