Lights, Camera, FA!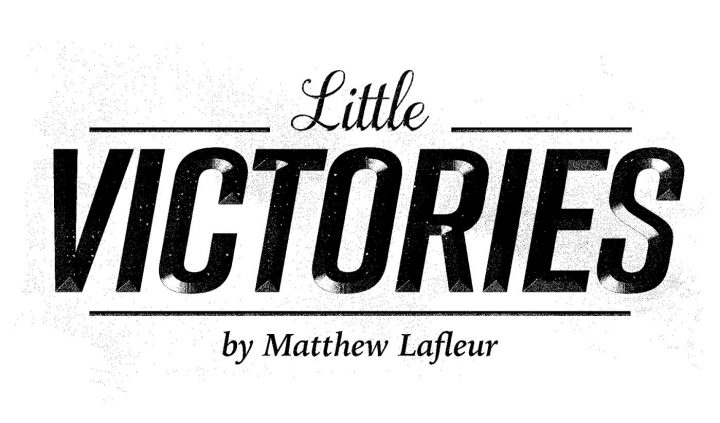 My physical therapist Kevin pushed a sofa to the middle of the room. I positioned my wheelchair next to it and transferred onto the soft cushions. Sitting there, I rolled my wheelchair — my safety net — away from me. It's strange being away from my chair since it's been a constant support for most of my life.
Staring in front of me at nothing in particular, I was unsure how I felt; I wasn't very nervous, yet I was unable to relax. My dog, Zeego, clamored around the room, curious about the bustle and constant movement. The bulky TV camera, its busy operator, and a diligent reporter were behind me, interviewing my physical therapists, Kevin and his wife, Lizzy, both called Dr. Landreneau.
To prevent Zeego from interrupting the interview, I called him to me and invited him to jump on the sofa next to me. Happy to comply, he put his head on my lap and closed his eyes.
Zeego began to breathe deeply as I listened to the interview going on behind me, out of my line of sight. I was proud of Kevin and Lizzy but cringed a little when I heard Kevin say some flattering words about my determination.
If he only knew.
Before long, the camera was right in front, pointing directly at me. The reporter stood next to the cameraman, out of the shot. She asked me some questions, prompting me to give detailed responses that would make for an entertaining news segment. In addition to promoting the upcoming rideATAXIA Dallas, I spoke about the importance of staying active, especially with a debilitating disorder such as Friedreich's ataxia.
As the saying goes, "If you don't use it, you lose it." It took most of my life before I began to believe that. I arranged to do this TV interview at my physical therapy clinic. I hoped that people could see my small, disabled attempts to remain physically active and be motivated to continue to challenge themselves. I wanted to encourage others not to give up.
Who am I to do that? There's been some mistake. I'm not anyone's inspiration. I still struggle to live by the message I hope to promote. And I find it embarrassing to showcase my struggles. One of the hardest tasks I do at physical therapy is climb from the floor to my wheelchair. It's not easy for me, though I wish it were.
I was asked, "Is there anything else you would like to say?" as I sat there in the glare of the camera.
How about …
I don't deserve the spotlight. I can only hope, in spite of my struggles and failings, that others recognize a trait toward which I strive: hope, even in seemingly hopeless situations. I encourage others to break out of what is normal and comfortable and attempt to better themselves. I want them to defy hopelessness.
I thanked Megan Kelly, a reporter for KLFY, a TV station here in Louisiana, for continuing to cover me for three years, helping to raise awareness for Friedreich's ataxia and support the Friedreich's Ataxia Research Alliance by promoting its annual rideATAXIA Dallas.
I may be a bumbling, insecure, disabled guy, but if I can use my advocacy to spread awareness of FA, then my discomfort at being the center of attention is ultimately worth it.
And that's a wrap.
***
Friedreich's Ataxia News is strictly a news and information website about the disease. It does not provide medical advice, diagnosis or treatment. This content is not intended to be a substitute for professional medical advice, diagnosis, or treatment. Always seek the advice of your physician or another qualified health provider with any questions you may have regarding a medical condition. Never disregard professional medical advice or delay in seeking it because of something you have read on this website.