Would I Recommend Traveling to Italy with FA?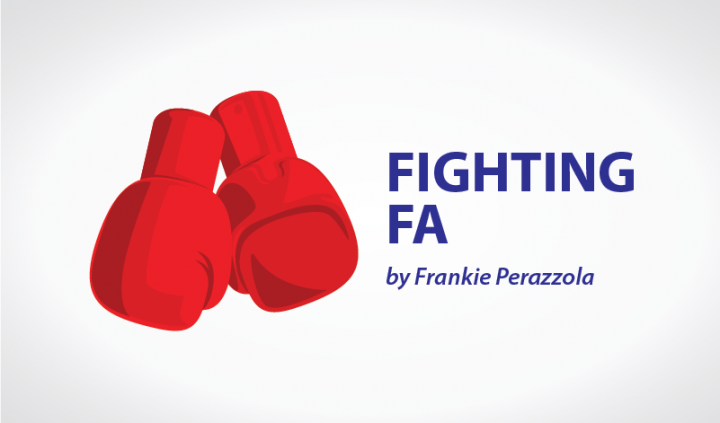 My family and I recently took an incredible vacation to our motherland, Italy. We have talked about taking this trip since I was a kid, but never had the time or the money. Now that my parents are retired and my brother and I are older, the timing was perfect.
The six of us — me, Nonna, Mom, Dad, my brother, and his girlfriend — spent a month traveling to Rome, the Amalfi coast, and Ischia. We used Airbnb the entire trip and it worked out well.
I knew I would need my walker and my wheelchair for the trip. We had planned many walking tours, and I didn't want to miss out. But I underestimated the difficulty of navigating cobblestones with a wheelchair. Sitting for more than six hours every day while feeling like I was inside a paint shaker wreaked havoc on my body. Imagine having one of the best meals of your life, and then having someone violently shake you until you reach the next destination. It's nauseating.
I won't lie. After the first two days of our trip, I was in constant pain. This is probably news to my family because I didn't mention it at the time. Sorry, Mom! But I was determined to enjoy this vacation. I always listen my body, and I wanted it to listen to me for a change. "Push harder, Frankie!" I repeated to myself at least 20 times a day.
One of the questions I am asked most often is whether I would recommend that others with Friedreich's ataxia travel to Italy. The answer is no.
I think if you can still walk a bit, it's worth a try. But if you are fully dependent on a wheelchair, no way. Accessibility in Italy is far different than in the United States. I have a better understanding and appreciation of the accommodations we have here.
Some places in Italy do have tiny lifts or elevators, but nine times out of 10 there were a few steps to reach them. Sidewalks did not always have cutouts, requiring me to stand up while my family lifted my chair — or they'd have to carry me in my chair. I had to skip the tour of Pompeii and Mount Vesuvius because the paths were so rough and inaccessible.
Many restaurants were not accessible. We preferred eating outside, but getting inside to a bathroom was difficult. Every apartment we stayed in had stairs. There were no grab bars or shower chairs, so I worried about falling each time I showered. I brought a portable handle for the shower, but I had to keep in mind that it doesn't hold my full body weight.
I know this isn't what people want to hear, but it's the truth. I wish I had seen information like this when we were planning our trip. I could have asked more questions and been better prepared.
I was very fortunate to be able to take this trip, and I will be sharing the high points in future columns. I want to encourage others to travel and push themselves, but also to be realistic. If you have any more questions, feel free to reach out to me!
Ciao.
***
Friedreich's Ataxia News is strictly a news and information website about the disease. It does not provide medical advice, diagnosis, or treatment. This content is not intended to be a substitute for professional medical advice, diagnosis, or treatment. Always seek the advice of your physician or another qualified health provider with any questions you may have regarding a medical condition. Never disregard professional medical advice or delay in seeking it because of something you have read on this website.